Delphi Community High School


Classes of 1870 - 2019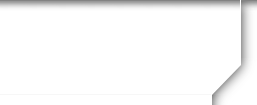 In Memory
Leo Rider - Class Of 1947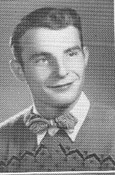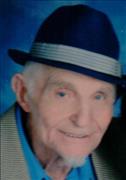 Leo C. Rider of Delphi, IN, age 89, died peacefully on Friday, June 17, 2016, at 11:45 a.m. at his home, surrounded by his extended family. He was born February 17, 1927, the youngest child of Floyd C. Rider and Iva Howell Rider. He married Clara E. Salzman at Immanuel Baptist Church in Kankakee, IL, on May 29, 1959, who survives. They had just celebrated 57 years of marriage.
He is survived by his children, Jeffrey C. Rider, (spouse Jane (Abby) Abbott) Paul A. Rider, (spouse Donna Smith) and Jane E. Rider, as well as his grandchildren, Ian Rider, Andrew Rider, Graham Rider, Sarah Rider, Peter Rider, Alex Rider, Hannah Rider, Noah Rider, Jacob Rider, Adam Rider, and Gracie Rider. He was also survived by his former daughter in law, Jane Oiler Rider, his brothersin law, Howard Salzmn, Weston FL. and Donald Salzman, Kankakee, IL. And numerous nieces and nephews.
He was preceded in death by his parents, and his siblings, Keith Rider (Adeline), Helen VanDerVolgen (Lawrence), and Russell (Bud) Rider (Marge) and nephews, Buddy Rider, David Rider, niece, Beverly Rider, and sister-in law, Teresa Salzman.
A veteran of WWII he enlisted in the Navy at age 17 and served in the Pacific Theater. After the war he returned to Delphi High School and graduated with the class of 1947. He served on the destroyer, USS Calvert.
He was known for his love for family, especially his 11 grandchildren. He also enjoyed music and landscape painting. He operated a pool hall and was a carpenter for Wiley Castle before his marriage. He and Clara owned and operated Rider's Sand and Ready Mix for 25 years before selling the company in 1991.
He enjoyed painting, especially landscapes and was a longtime member of the Delphi Art Club. He raised Appaloosa horses and was a member of the White County Saddle club. Later in life he became an avid karaoke singer, under the stage name "Red". Especially of the standards of the 1940s and 50s. He enjoyed cruise vacations, and had the honor of impersonating Frank Sinatra in the closing show on several different cruise ships. He enjoyed wintering in Leesburg, Florida, for the last 14 years of his life, where he played pool and sang with the Karaoke Club, performing in the Park Talent Shows. He was an active member of the First Baptist Church for 29 years.
It was his wish that his body be donated to Indiana University School of Medicine. There will be a memorial service, Saturday, June 25, 2016, at the Delphi Union Center (formely Delphi Methodist Church) 118 N Union St Delphi, IN at 11:00 am with visitation starting at 9:00 am (EST). In lieu of flowers, donations may be made to Carroll Manor, Delphi, IN or the charity of your choosing.