Delphi Community High School


Classes of 1870 - 2019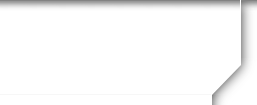 In Memory
Donald Pauley - Class Of 1949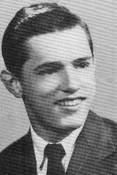 Donald D. Pauley, 83, of Blairsville, Georgia passed away peacefully on Saturday April 11, 2015 following an extended illness. Mr. Pauley was born on September 27, 1931 in Battle Ground, IN, the son of the late Lawrence Pauley and the late Marie Ross Pauley. Don was a 1949 graduate of Delphi High School and attended Ball State University receiving his Master's Degree in 1958. He started his teaching and coaching career in Kentland, IN in 1955, continuing with South Newton High School until 1976. He was Dean of Students and football coach for North Newton High School from 1976 to 1982. Don's Football Coaching Record: 150 wins, 68 losses 4 ties; three undefeated seasons: 1960, 1964 and 1978; District 9 Class A, Indiana Football Playoffs (l978), 12 Conference Titles in 20 seasons. He was extremely proud of his many student athletes and loved talking about them. Each one held a special place in his heart. He was a veteran of the U.S. Army serving in the Korean War. Don was a Master Bridge Player and held multiple golf championship titles at the Hazelden Country Club, Brook, IN. He loved music and the great outdoors. Don hiked the Appalachian Trail at age 62 and ran a marathon at age 50. He was preceded in death by his parents; a great-grandson, Treyton Whaley; two brothers, Robert and Earl Pauley; two sisters, Dorothy Waymire and Jean Campbell. Don was member of the Covenant Federated Church, Kentland, IN.

Surviving are his loving wife and best friend of fifty-eight years, Marcia L. Potts Pauley of Blairsville, GA; two daughters and sons-in-law, Deana and Jim Brown of Brook, IN, S. Diane and Dave Whaley of Brook, IN; two sons & a daughter-in-law, Jay and Betty Pauley of Phoenix, AZ, Joe Pauley of Blairsville, GA; one brother David Pauley of Bloomington, IL; seven grandchildren, Pat, Chris and Ryan Whaley, Lisa and Lana Brown, Dean and Robert Pauley, two special grandchildren John Waldron and Cheisea McClement, many great-grandchildren; and many other relatives and friends.

A Celebration of Life Ceremony will be held in Kentland, IN, on June 13, 2015, time and location to be determined. In lieu of flowers, if you wish, the family requests that donations may be made to Georgia Mountian Hospice or to Covenant Federated Church, Kentland, IN, 4795l. Mountain View Funeral Home of Blairsville, GA, in charge of the arrangements. You may sign the family guest book and send condolences online at www.mountainviewfuneral home.com.

Gerts Funeral Home, Brook, IN in charge of local arrangements.

Published in the Journal & Courier from Apr. 15 to Apr. 16, 2015