Delphi Community High School


Classes of 1870 - 2019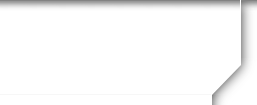 In Memory
Carl Penn - Class Of 1949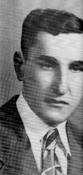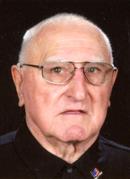 Carl O. Penn, 85 of Delphi, went to be with the Lord at 11:10 PM, Tuesday, March 1, 2016.
He was born in Carroll County, Indiana on January 13, 1931 to the late Raymond and Hazel (McCabe) Penn. On June 12, 1955 in Burrows, IN Carl married the love of his life, Carolyn J. Hendrickson, who survives.
Carl graduated from Delphi Community High School in 1949 and joined the Marines the very next day. He served 8 years in the United States Marine Corps where he worked in artillery and radio communications during the Korean War. Carl was also a Veteran of foreign war.
He was a member of the Logansport American Legion Post #60, Logansport V.F.W. Post #3790, the Michael Walter Detachment Marine Corps League, and the National Rifle Association.
Carl worked and retired in 1993 from The Wabash/ Norfolk and Southern Railroad after 38 years.
His hobbies included working in his yard, and gardening. He also had a love for beautiful flowers and trees. Carl also enjoyed bird watching, and anything to do with trains, railroads, and the United States Military.
He is survived by his lifelong sweetheart and wife, Carolyn J. Penn, Delphi; two sons, Eric C. (Juliet) Penn, TX; Scot K. (Laura) Penn, TX; two daughters, Sara J. (Michael) Fritz, Delphi; and Jann L. Penn, Delphi; a brother Bill (Sue) Penn, Delphi, IN; eight grandchildren, Devan N.
(Tim) Nutt, Mexico, IN; Joshua S. (Stephanie) Penn, Conn.; Ethan W. Penn, TX; Natasha L. Offenberger, Delphi; Ezra R. Penn, TX; Mayson T. Benedict, Denver, IN; Morgan R. Fritz, Delphi; and Evan M. Fritz, Delphi; 13 great grandchildren, several nieces and nephews.
He was preceded in death by one son, Todd; three brothers, Gene, Pat, and Phillip; and two sisters, Phyllis Penn and Mary Bruck.
A celebration of life will be held at 10:30 AM, Saturday, March 5, 2016 in the Calvary Presbyterian Church with Rev. David Smook officiating. Burial with Full Military Rites, will be in the Paint Creek Cemetery near Camden, Indiana.
Visitation will be held from 3:00 - 7:00 PM on Friday, in the Gundrum Funeral Home and one hour prior to services at the church on Saturday.
Memorials may be made to the Carroll County Veterans Administration or the Calvary Presbyterian Church.