Delphi Community High School


Classes of 1870 - 2019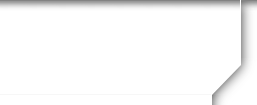 In Memory
Bill Randle - Class Of 1949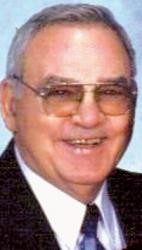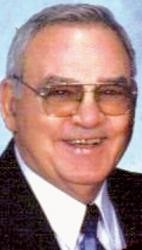 Charles William "Bill" Randle, 78, of Delphi, died at 1:45 a.m. Saturday, March 20, 2010, at St. Elizabeth Healthcare in Delphi.
Born June 10, 1931, in Delphi, he was the son of the late Charles J. and Ethel Benefiel Randle. His marriage was on March 3, 1950, in Delphi, to Sherrie Constant, who survives.
Mr. Randle was a 1949 graduate of Deer Creek Township High School.
A corporal in the National Guard, he served from March 18, 1949, to March 17, 1952.
He worked in the inspection department at Alcoa, retiring after 43 years of service.
Mr. Randle was a member of the Delphi Tri Township Volunteer Fire Department from 1964-2005. He served as a firefighter, assistant chief and training officer for the department.
He enjoyed bowling, fishing and spending time with his family.
He especially loved his grandchildren and greatgrandchildren.
Also surviving are three sons, Charles William "Chuck" Randle Jr. (wife: Nancy) of Frankfort, Dennis J. Randle (wife: Jeanann) and Jon W. Randle (wife: Jean), both of Delphi; two sisters, Carmen Stevens (husband: Gordon) and Carol Oliver (husband: Robert), both of Delphi; 12 grandchildren and 13 great-grandchildren.
Preceding him in death were three grandchildren, Nicholas, Heath and Wade Randle.
Services were held Tuesday at Davidson Funeral Home in Delphi. Pastor Dan Gottschalk officiated. Burial followed at I.O.O.F. Memorial Gardens in Pittsburg with graveside military rites by the Delphi and Camden American Legion and Delphi VFW.
Memorials may be made to the Delphi Tri Township Volunteer Fire Department.
Online condolences can be sent to davidsonfh.com.