Delphi Community High School


Classes of 1870 - 2019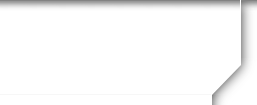 In Memory
Bill Rozhon - Class Of 1949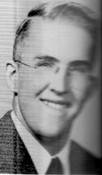 William J. "Bill" Rozhon, 75, of 2689 A 585 W, Delphi, in the community of Radnor, passed away Oct. 7, 2007, at 1:48 a.m. in St. Elizabeth Medical Center, Lafayette. He had been in failing health and was a patient there for two weeks.
Mr. Rozhon was born Oct. 26, 1931, in North Judson, to Henry and Helen Rozhon. His marriage was to Sylvia V. Harris in Delphi on October 26, 1974, and she preceded him in death on Dec. 23, 2006.
He was a 1949 graduate of Delphi High School and attended Purdue University for two years, studying agriculture. He worked at Peters-Revington Furniture in Delphi as a shipping and receiving clerk from March 14, 1952, until he retired Feb. 14, 1997.
Mr. Rozhon was a member of Radnor United Methodist Church. He enjoyed wood-working, gardening, fishing, Chicago Bears football, Chicago Cubs baseball and the Tennessee Vols.
Surviving are two daughters, Rita Ann Rozhon of Lafayette and Debra Sue Rozhon of Miami, Fla.; two stepdaughters, Peggy Jones (husband: Charles) of Mohawk, Tenn., and Patsy Yerkes (husband: Larry) of Camden; a stepson, James H. Harris of Delphi; a grandson, John Perkins; a granddaughter, Jessica Crook; and a great-granddaughter, Cheyenne Perkins.
Mr. Rozhon was preceded in death by two brothers and two sisters.
Services are today, Wednesday, at 11 a.m. at Abbott Funeral Home in Delphi. Reverend Ed Selvidge will officiate. Burial will be at Zion Citizens Cemetery near Bringhurst.
Memorial contributions may be made to the American Heart Association. Envelopes are available at the funeral home.
Obituary notice taken from the Carroll County Comet, Wednesday, October 10, 2007