Delphi Community High School


Classes of 1870 - 2019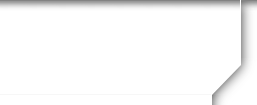 In Memory
Meredith Wells (McLaughlin) - Class Of 1949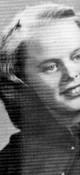 Meredith McLaughlin, 87, of Lafayette, passed away on Wednesday, October 3, 2018 at 9:32 p.m. at her home in Lafayette. Meredith was born on December 18, 1930 in Carroll County to the late Richard M. and Ethel Caroline (Reichardt) Wells. She worked as a receptionist at the JC Penny Hair Salon for 27 years. Meredith loved her family and grandchildren very much.
Surviving are two daughters; Theresa Alexander of Lafayette, and Kelly McLaughlin of South Royalton,VT. Also surviving is one sister; Sarah VanSickle of Delphi, five grandchildren, and seven great grandchildren.
She is preceded in death by her husband Stephen McLaughlin, one sister, and one brother.
A Celebration of Life service will be held on Sunday, October 7, 2018 from 6:00 p.m. to 8:00 p.m. at Jenks Rest Senior Center (1915 Scott St, Lafayette, IN 47904). Share memories and condolences at www.simplicity-funeralcare.com