Delphi Community High School


Classes of 1870 - 2019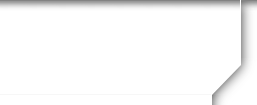 In Memory
Buddy Holloway - Class Of 1950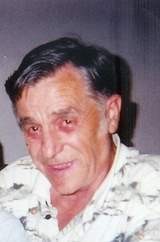 DELPHI -- Buddy E. Holloway, 78, of 12001 Tippecanoe Ranch Road, died unexpectedly Thursday, Nov. 11, 2010, at 3:39 p.m. at White County Memorial Hospital in Monticello.
Born Feb. 10, 1932, in Lafayette, he was the son of the late Verlin "Pat" and Olive P. Glazier Holloway. He was a 1950 graduate of Delphi High School and attended Utah State University, studying forestry.
He married Sue H. Hopper in Yeoman, on Oct. 16, 1959, and she survives.
Mr. Holloway formerly was a carpenter, then was an ironworker with the former Local 379 in Lafayette for more than 40 years, and farmed.
He was in the Army, in Korea, during the Korean War.
Mr. Holloway was baptized in the Methodist Church and attended the former Pittsburg Church of the Brethren. He was a member of the former Mount Olive Masonic Lodge in Delphi, 32nd Scottish Rite, Indianapolis, assembly pop of the Order of the Rainbow 17 and American Legion, both in Delphi, Carroll County Conservation Club, former Tipwa Grange at Pittsburg, a former board member of the Tippecanoe Bend Homeowners Association.
He enjoyed fishing, bird watching, gardening and traveling. He volunteered his time placing flags on the graves of veterans at his family cemetery, for many years.
Surviving with his wife are three daughters, Cindy Muse (husband: Derrick) and Connie L. Noble, both of Delphi, and Nancy Walter (husband: Derek) of Lincoln, Kan.
Also surviving are 8 grandchildren, 1 great-grandson. Preceded in death by a daughter, Terri, and an infant grandson.
Friends may call Monday 5-8 p.m. at Abbott Funeral Home, Delphi. Service there Tuesday 11 a.m., the Rev. Ed Selvidge officiating. Interment Yeoman Cemetery, with Delphi and Camden American Legion, and Delphi VFW Military Rites.