Delphi Community High School


Classes of 1870 - 2019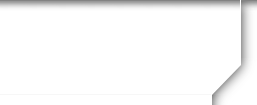 In Memory
Richard Funkhouser - Class Of 1952
Richard Lewis Funkhouser, 83, of Carmel, died Fri-April 14, 2017 at 6:15 p.m., at his residence. He was born April 13, 1934 in Lafayette, to the late Lewis & Leora Gingrich Funkhouser.
He was a 1952 graduate of Delphi High School. Received his B.S. in education in 1956, & his M.A. in 1957 from Indiana University.
He was Professor Emeritus of Library Science, Purdue University. Librarian at Purdue University, 19572001; positions held included Engineering Librarian and Science Librarian. He was a visiting Professor at the Indian Institute of Technology, Kanpur, India, 1964-1966 as a member of the U.S. Agency for International Development, Kanpur-Indo American Program team in which Purdue University was a participant.
A resident of West Lafayette since 1979, having lived in Deer Creek Township since 1934. A member of the Special Libraries Assoc., offices held include member of the assoc. board of director's, president of the Indiana chapter, chair of the Physics-Astronomy-Mathematics division, chair of the Science-Technology Division, and member/ chair of various committee's of the assoc. American Library Assoc., American assoc. of University Professors; served as treasurer & director of the Purdue University Chapter. Member of the Indiana State Library Advisory Council, 19841992. Honors include: The John H. Moriarty Award for Excellence in Librarianship awarded by Purdue University, 1987. The John H. Moriarty Award for outstanding contributions to the Indiana Chapter, Special Libraries Assoc. The Achievement Award for professional work marked by distinction to science librarianship, awarded by the Physics-Astronomy-Mathematics Division of the Special Libraries Assoc. Received the Sagamore of the Wabash in 2001, and the Purdue University President's Council Pinnacle Award, May 9, 2013.
A private scattering of his ashes will take place in Carroll County. Abbott Funeral Home, Inc., Delphi, in charge of arrangements.