Delphi Community High School


Classes of 1870 - 2019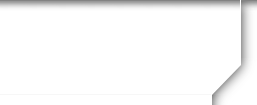 In Memory
Marilyn Shaffer (Baldwon) - Class Of 1952

Marilyn J. Shaffer Baldwin, 82, formerly of Delphi, died Sat., April 15, 2017 at 8:33 p.m. at Cumberland Point Health Campus, West Lafayette.
She had previously lived at Hawthorne Villas in Lafayette for 2 years. She was born May 22, 1934 in Ockley, to the late Benjamin Arthur & Blondel Dorothy Brown Shaffer.
Her marriage was to Clifford D. Baldwin in Ockley, on Aug 10, 1951, and he preceded her in death on Oct. 9, 2009. She attended Delphi High School. She was a homemaker. She was a member of Faith Church in Lafayette, attended adult bible fellowship, and was very active with Caleb's Kin of the church.
She was an avid reader, enjoyed gardening and yard work. She loved her birds that would visit her many feeders at her home in Delphi. Marilyn always had a smile on her face, and always had an encouraging word for you.
She was joyful, and always made you feel better after being around her.
She touched so many lives during her time on earth.
A true believer in her Lord Jesus Christ.
Surviving: daughter-Dorothy & Tom Hessler of Lafayette; sons-Mike & Gail Baldwin of Lafayette, Matt & Tina Baldwin of Delphi; brother- James "Jimmy" Shaffer of Delphi; 9 grandchildren; 5 great grandchildren. Preceded by a daughter Doris, inf daughter Susan, inf brother Richard, 2 sisters Marjorie & Jane, 1 niece, 2 nephews.
Friends may call Saturday at Faith Church, SR 26, Lafayette, from 11 a.m. until her funeral there at 2 p.m.
Pastor's Steve Viars & Trey Garner officiating. Burial at Masonic Cemetery, Delphi.
Memorial contributions to the Vision of Hope, envelopes available at the church. Abbott Funeral Home, Inc., Delphi, in charge of arrangements.