Delphi Community High School


Classes of 1870 - 2019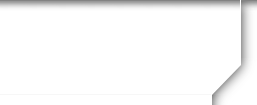 In Memory
Maratha Duff (Bundy) - Class Of 1933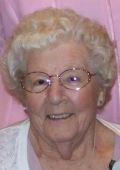 Martha B. Duff Henderson Bundy, 96, of rural Delphi, died Monday, April 9, 2012, at 7:21 p.m. at St. Elizabeth East Hospital, Lafayette. She had been a patient there for 12 days, recovering from surgery. She was born May 13, 1915, in Carroll County, IN, to the late Lloyd and Fayetta June Schreiner Duff. Her 1st marriage was to Joe R. Henderson in Delphi, on August 22, 1934, and he preceded her in death on December 16, 1982. Her 2nd marriage was to James D. Bundy in Coffee County, TN, on May 28, 1987, and he preceded her in death on September 8, 1999. She was a 1933 graduate of Delphi High School. She worked for the law office of Obear, Overholser, Smith and Huffer, in Delphi, for over 25 years, retiring from there. She also helped her first husband on their farm, south of Delphi, and was a homemaker. She had lived in Fort Myers, FL, for 20 years, moving back to Delphi in 2004. She was a member of the Eastside Assembly of God Church, Lafayette, had attended the Delphi and Radnor United Methodist Churches, and while living in Ft. Myers, a Methodist Church there. She was a member of the Psi Iota Xi Sorority and helped organize and start their annual blood donation program in Delphi that still exists today. She was a regular blood donor as well. She was a member of the Good Sam Camping Club, traveled extensively throughout the United States and out of the country, loved crocheting and sewing. She dearly loved her family and all of the time she spent with them.

Surviving are her two daughters, JoEtta Flora, of Delphi, and Judi Atteberry, of Loveland, CO; her brother, Robert L. Duff, of Fort Wayne; 6 grandchildren; 16 great-grandchildren; and 5 great-great-grandchildren.

Preceded in death by a grandson, a granddaughter, a great-granddaughter.

Friends may call Saturday from 10 a.m. until her funeral at 1:00 p.m. at Abbott Funeral Home, Delphi. Pastor's Steve Cobert and Bill Moore officiating. Burial at Masonic Cemetery, Delphi. Memorial contributions to the Eastside Assembly of God Church; envelopes available at the funeral home. Online condolences: abbottfuneralhome@frontier.com.

Published in the Journal & Courier on April 11, 2012