Delphi Community High School


Classes of 1870 - 2019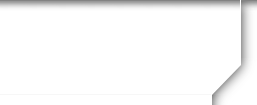 In Memory
Charles R. Beale - Class Of 1935
Charles R. Beale, 83, of Delphi, died at 11:38 a.m. Oct. 3, 1998, at his home.
Born Dec. 15, 1914, in Delphi, he was the son of George and Susie Smith Beale. His marriage was on June 23, 1938, in Delphi, to Alberta G. Kerlin, who survives.
He was a retired Carroll County Farmer and operated Beale's Welding and Repair from his farm on Rt. 4, Delphi. He also was employed at Alcoa in Lafayette, retiring from there in the 1970s.
While in high school, he worked at Delphi Body Works. He graduated from Delphi High School in 1935.
The Beales moved from the farm into Delphi four years ago.
He was a 72-year member of the Delphi United Methodist Church, where he was a former trustee. He also was a member of the Carroll County Farm Bureau, Lafayette Tippy Camping Club, and Good Sam Sycamore Camping Club. He was a former member of the Carroll County Area Planning Commission and had been a 4-H leader in Deer Creek Township.
Also surviving are three sons, David Beale, John A. Beale, and Joseph E. Beale, all of Delphi; four daughters, Sheryl Wortinger of Elkhart, Sue Ellen Irwin of Lafayette, Kathy J. Haupert of Urbana, and Nancy L. Barker of Fort Wayne; 19 grandchildren, five stepgrandchildren, nine great-grandchildren and four stepgreat-grandchildren. He was preceded in death by two infant sons, a sister and a brother.
Services were Tuesday at Horn Funeral Home with Rev. Mark Ellcessor officiating. Burial was in IOOF Cemetery, Rockfield.
Memorials may be made to the Delphi United Methodist Church or American Heart Association.
Obituary notice taken from the Carroll County Comet, Wednesday, October 7, 1998