Delphi Community High School


Classes of 1870 - 2019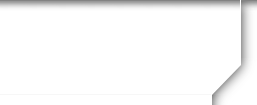 In Memory
Glenn Berryman - Class Of 1937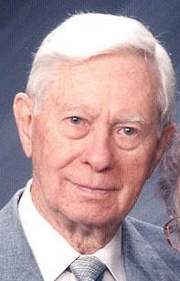 Glenn Karr "Speed" Berryman, 93, of Lafayette, died Tuesday, Jan. 11, 2011, at St. Anthony Health Care.
He was born Aug. 14, 1917, in Delphi, and was the son of the late Arthur John and Nora Gene Karr Berryman. He graduated from Delphi High School in 1937.
His first wife, B. Katie Berryman, died Nov. 18, 1996. They were married on July 17, 1943, in Alexandria, La. He married Ardella Witmeyer on Jan. 10, 1998, and she survives.
Mr. Berryman served as a technical specialist fourth class in the Army National Guard during World War II, from Jan. 17, 1941, until Nov. 9, 1945, in the southern Philippines in Luzon and New Guinea. He was a charter member of the 38th Division Association and a member of the 151st Infantry Division. He received the Asiatic-Pacific Theater Ribbon with three Bronze Stars, the Bronze Arrowhead, American Theater Ribbon, American Defense Service Medal, Philippine Liberation Ribbon with one Bronze Star, and the World War II Victory Medal.
Prior to serving in the military, he worked for Globe Valve in Delphi for three years. He worked for Purdue University from 1953 until retiring in December 1980 and was a facility manager at Cary Quad.
Mr. Berryman was a member of First Christian Church, where he was a deacon and an elder, American Legion in Delphi, VFW Post 1154 in Lafayette, a life member of the Moose Lodge in Lafayette, a founding member of the Purdue Employees Federal Credit Union, where he served one year as vice president, and was a former member of the Moose Loomers and Eagles Lodge. He enjoyed playing golf and was an avid Purdue sports fan.
Surviving are three sons, Glenn Berryman (wife: Linda) of Lafayette, Robert Berryman of Lafayette, and Sandford Lee Berryman of Olathe, Kan.
Also surviving are3 grandsons and 5 great-grandchildren. He was preceded in death by 2 brothers, Donald and John Berryman; a sister, Opal Berryman Loudon-Miller; and a granddaughter.
Friends will be received on Saturday, Jan. 15 , from 1 p.m. to 3 p.m. at Fisher-Loy Funeral Chapel, Lafayette, Ind. Services will follow at 3 p.m. with military honors. Inurnment will be at a later date in Tippecanoe Memory Gardens. You may light a Candle of Hope in remembrance of Speed by visiting www.fisherloy.com