Delphi Community High School


Classes of 1870 - 2019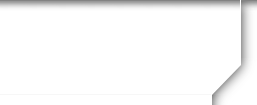 In Memory
Richard Mears - Class Of 1948
H. Richard Mears, 78, of Delphi, passed away unexpectedly Nov. 30, 2007, at 6:30 a.m. in his residence.
He was born March 17, 1929, in Carroll County, on the family farm of Bert and Bertha Zella Schnieb Mears. His marriage was to A. Magdalene O'Farrell in Delphi on Aug. 11, 1953, and she survives.
Mr. Mears was a 1948 graduate of Delphi High School. He was a corporal in the U.S. Army, was assigned to ski patrol unit K-company, 5th Calvary Regiment in Korea from 1953 to 1955, and also served in Japan.
He was a farmer in Carroll County all his life and owned Mears Dairy from 1959 to 1978.
Mr. Mears was a member of the Delphi United Methodist Church and American Legion Post #75. He enjoyed vegetable gardening and taking drives in the countryside.
Surviving are two daughters, Barbara Sines (husband: John) of Normal, Ill. and Brenda Sturdivant (husband: Al) of Delphi; a son, Douglas Mears (wife: Karen) of Delphi; a brother, Sherry Mears (wife: Lois) of Delphi; two sisters, Elizabeth Downham (husband: George) of Deer Creek and Mary Helen Abbott (husband: Arnold) of Delphi; and 10 grandchildren.
Mr. Mears was preceded in death by a daughter, Beverly, and two brothers, Kenneth and Keith, who were twins.
Services were held Dec. 3 at Abbott Funeral Home in Delphi. The Rev. Todd Ladd and Fr. Peter Vanderkolk officiated. Burial with full military rites by the American Legion and Veterans of Foreign Wars was at Yeoman Cemetery.
Memorial contributions may be made to the American Heart Association or the American Diabetes Association. Envelopes are available at the funeral home.
Mr. Mears truly loved his wife, children, grandchildren and all of his extended family.