Delphi Community High School


Classes of 1870 - 2019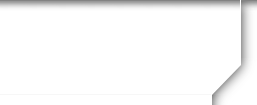 In Memory
Marjorie Shaffer (Teel) - Class Of 1944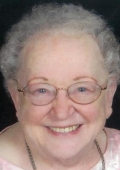 Marjorie Ann Shaffer Teel, 85, of 1913 E. County Road 700 South, Brookston, died Wednesday, Sept. 26, 2012, at 6:45 p.m. at St. Elizabeth Healthcare Center in Delphi.

She had been in declining health and a resident there since Aug. 14. She was born Nov. 29, 1926 in Carroll County, to the late Benjamin Arthur and Dorothy Brown Shaffer.

Her marriage was to Benny D. Teel in Ockley, on Aug. 11, 1946, and he survives. She was a 1944 graduate of Delphi High School. Prior to her marriage, she worked for the Lafayette Telephone Co., and at ALCOA during WWII. She was a cook at Frontier School, helped her husband on their family farm, and was a homemaker. She was a member of the Chalmers Community Church, where she taught Sunday school, sang in the church choir, and was on the spiritual life committee. She was a member of the Kappa Kappa Sigma Sorority; Chalmers Book Club; Gideon's International Auxiliary; Whirly Twirlers Square Dance Club; enjoyed playing Bunko and euchre card games. She was a founding member of the Worth While Club in her neighborhood, enjoyed cooking, especially her angel food cakes, and homemade noodles. She was an avid reader, and liked to sew. She dearly loved her family, and all of the many times and meals they shared together.

Surviving are her husband, Benny D. Teel, of Brookston; sons, Ralph Teel (wife: Jan), of Logansport, Lynn Teel (wife: Kandy), of Chalmers, and Randy Teel (wife: Brenda), of Brookston; sister, Marilyn Baldwin, of Delphi; brother, James "Jimmy" Shaffer (wife: Mary Ellen), of Delphi; nine grandchildren and 19 great-grandchildren.

She was preceded in death by a daughter, Charlene Carter; a son, Max Teel; a sister, Jane Bollinger; and an infant brother, Richard Shaffer.

Friends may call from 3-6 p.m. Sunday at Abbott Funeral Home in Delphi. Funeral services are there at 10 a.m. Monday, Pastor Bill Henderson will be officiating. Burial will be at Tippecanoe Memory Gardens, West Lafayette. Memorial contributions may be made to the Chalmers Community Church or the Gideon's, envelopes will be available at the funeral home. Online condolences may be sent to abbottfuneralhome@frontier.com.

Published in the Journal & Courier from September 27 to September 28, 2012