Delphi Community High School


Classes of 1870 - 2019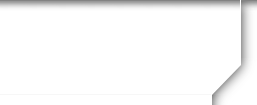 In Memory
Dorothy Johnson

JOHNSON, DR. DOROTHY E., 89, of Louisville, died peacefully on Friday, November 5, 2010 at Jefferson Manor Nursing Home.

Born in New York City, she was a member of the first graduating class of Queens College in June 1941. She served as a naval officer during World War II and continued service with the Naval Reserve. After the war she returned to New York where she earned a master's degree at New York University. She worked for a number of years as a textbook editor for Harper Bros. in New York City and for Houghton Mifflin Co. in Boston.

A change in the direction of her life brought Dr. Johnson to the Midwest, where she completed a Ph.D. in counseling at Purdue University. She served on both the faculties of Ball State University and Purdue University Calumet. At Purdue she was a department head, director of teacher education and acting dean. Dr. Johnson was a National Certified counselor. In 1975 she was voted outstanding counselor educator in Indiana by an association of her peers. During her career, she authored several books and journal articles in the field of counseling. She was sought after as speaker, workshop presenter, and especially as mentor to countless faculty and students to whom she selflessly gave her time and encouragement.

After retirement as professor emeritus, she moved to Floyds Knobs, IN, where she was active with the New Albany Habitat for Humanity and Christ Church Episcopal Cathedral. She was a charter member of the Women in the Military Service Memorial Foundation. She was most recently a member of St. Matthew's Episcopal Church.

The family is grateful to Atria Springdale for the seven years the caring staff and residents provided her with a comfortable home, but most importantly for making it possible for her to continue a happy, meaningful life.

She was preceded in death by her parents; and by her beloved aunt, Hilda Piercy.

She is survived by Dr. Donna Delph, her life partner of more than 40 years and Donna's son Eric, of New York City. She is also survived by her godson, Nigel Reading (Amanda), of Oxford, England; and several cousins who reside in Florida, Maryland and England.

A memorial service will be held 4 p.m. Friday at St. Matthew's Episcopal Church, 330 Hubbards Lane. A reception will follow the service at the church.

Memorial gifts may be sent to Women in the Military Service for America Memorial Foundation, P.O. Box 96742, Washington D C 20077; World Wildlife Foundation, 1250 24th St. NW, Washington DC; St. Matthew's Episcopal Church capital campaign.