Delphi Community High School


Classes of 1870 - 2019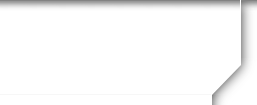 In Memory
Charles Hufford - Class Of 1939
Charles J. "Charlie" Hufford, 82, of Buffalo died at 4 p.m. Aug. 12, 2002, at his residence.
He was born Feb. 6, 1920, to Carl H. and Josephine Lane Hufford. He married E. Pauline Elston at the Hickory Grove United Church of Christ in rural Carroll County on June 13, 1954. She suvives.
He was a 1939 graduate of Delphi High School.
Mr. Hufford had lived in Carroll County most of his life and moved to the Buffalo area in 1948. He was a farmer.
He enjoyed working with old tractors and clocks.
Also surviving are three sons, Darrell Hufford, Dana Hufford, and Dan Jufford, all of Monticello; five grandchildren and a stepgrandson.
A twin brother and a half-sister are deceased.
Services and burial were August 15 in Monticello.
Obituary notice taken from the Carroll County Comet, Wednesday, August 21, 2002