Delphi Community High School


Classes of 1870 - 2019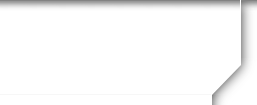 In Memory
Ina Vaughan (Moore) - Class Of 1940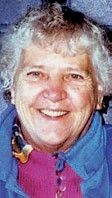 Ina Mabel Va u g h a n Moore, 87, Delphi died Saturday, Aug. 1, 2009, at 7:05 p.m. at St. Mary's Healthcare Center in Lafayette. She had been a resident there since November.
Born Feb. 21, 1922, in Tippecanoe Township, Carroll County, she was the daughter of the late Charles Davis and Belva Guthrie Vaughan. She was a 1940 graduate of Delphi High School. Her marriage was on Oct. 24, 1948, at the Delphi Presbyterian Church, to Charles Everett Moore. He preceded her in death on May 5, 1987.
Mrs. Moore was baptized and confirmed Sept. 18, 1938, at St. Mary's Episcopal Church.
A homemaker, she worked at the former Gerber Globe Valve in Delphi for nine years.
She helped on the election board for many years, delivered Meals on Wheels, and was very involved with the Wabash & Eric Canal Association as a board member and a past secretary.
Mrs. Moore avidly supported the Delphi Tri-Township Volunteer Fire Department, her daughter's business, Moore Carriage Rides, helping with setup and promotion.
She enjoyed traveling and taking many short trips abroad.
Surviving are five daughters, Charlotte Irene Calvert (husband: James) of Lake Jackson, Texas, Marilyn J. Moore, Audrey Sue Boles (husband: Sidney), twin daughters, Darlene Fay Kingery (husband: Timothy) and Charlene Kay Maxwell (husband: James), all of Delphi; a son, Doyle Everett Moore (wife: Kris) of Delphi; a twin sister, Nina Irene Stewart of Delphi; 14 grandchildren and three great-grandchildren.
Preceding her in death was a sister, Anna Belle Coffey.