Delphi Community High School


Classes of 1870 - 2019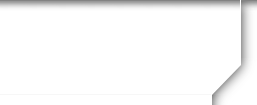 In Memory
John Patterson - Class Of 1976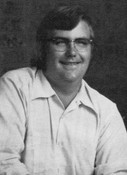 CAMDEN -- John R. Patterson, 55, of Camden, died at 2:44 p.m. Tuesday, June 14, 2011, at St. Elizabeth Healthcare Center in Delphi.
Born April 30, 1956, in Bowling Green, Ky., he was the son of the late Charles Bernard "Pat" Patterson and Vera Lee Graves Patterson. He spent most of his life in Carroll County and was a 1976 graduate of Delphi Community High School. In 1978, he graduated as an automotive diesel technician from Lincoln Technical School.
Mr. Patterson was a HVAC technician at IU Arnett in Delphi.
He enjoyed fishing, camping and public service. He was a 25-year member of the Delphi-Tri Township Volunteer Fire Department, where he served one term as chief.
Survivors include three sisters, Wilma Sue Stevens (husband: Roger) of Paxton, Ill., Belinda Joyce Endress (husband: Jerold) of Camden and Patricia Lee Babcock of Lafayette; two sons, Clifford D. Blunt III of Honolulu and Josh Smith of Kirklin; and a daughter, Amanda Blunt of Lafayette.
Also surviving are several nieces, nephews and a host of friends. A sister, Charlotte Fay Perkins, preceded in death.
A fire department memorial service will be at the Delphi-Tri Township Volunteer Fire Station at 5 p.m. today, followed by a funeral service at Cree Funeral Home, Camden, at 6:30 p.m. today. Pastor Terry Flynn will officiate at the funeral home. Interment at a later date in Camden Cemetery. Arrangements by Cree Funeral Home.