Delphi Community High School


Classes of 1870 - 2019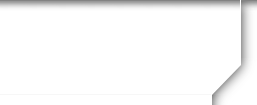 In Memory
Betty Jo Draper (Spitznagle) - Class Of 1948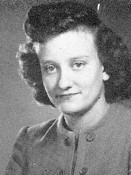 Betty Jo Draper Spitznagle, 78, of Delphi, died at 8:55 a.m. Tuesday, Nov. 18, 2008, at Home Hospital in Lafayette. She had been a patient for seven days.
Born July 21, 1930, in Carroll County, she was the daughter of the late Donald and Myrtle Mae Sibray Draper. Her marriage was on Aug. 25, 1956, in Monticello to Joseph Spitznagle Jr., who preceded her in death Sept. 19, 2000.
Mrs. Spitznagle graduated from Delphi High School in 1948.
She was a homemaker and helped her husband on their farm. She enjoyed bowling, bird watching and outdoor activities around her pond.
Surviving are three daughters, Susan Brown (husband: Curt), Laura Jo Duff (husband: Greg) and Jane Replogle (husband: Rodger), all of Delphi; three sons, David Spitznagle (wife: Terri) of Delphi, Donald Sptiznagle (wife: Lora) of Logansport, and Daniel Spitznagle (wife: Carla) of Camden; two sisters, Jean Ann Summers (husband: Don) of Idaville and Judy Mullin (husband: Bill) of Linn; four brothers, Billy Draper (wife: Pat) and Bob Draper (wife: Marge), both of Delphi, Wayne Draper (wife: Linda) of Brookston, and Fred Draper (wife: Linda) of Delphi; 14 grandchildren and one great-granddaughter.
Preceding her in death were a sister and a brother.