Delphi Community High School


Classes of 1870 - 2019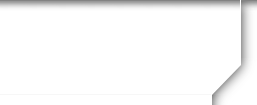 In Memory
Carl D. Spear - Class Of 1945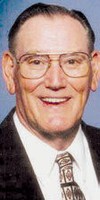 Carl D. Spear, 82, of Delphi, died at 8:30 a.m. Friday, July 4, 2008, at his residence.
Born Aug. 30, 1925, in Pulaski County, he was the son of Otis and Alice Sprowl Spear. He graduated from Delphi High School in 1945. On March 27, 1948, in Delphi, he married Betty J. Fincher, who survives.
Mr. Spear worked at the former Delphi Greenhouse for over 40 years, owning it for 15 years before retiring in 1989.
A World War II veteran, he served in the U.S. Marine Corps for two years in the South Pacific.
He was a member of the Delphi United Methodist Church, where he was head usher for more than 40 years. He was also a member of American Legion Post 75 and Veterans of Foreign Wars Post 9383, both of Delphi.
Mr. Spear and his wife spent their winters in Lady Lake, Fla., for 17 years.
He enjoyed walking his dog and sports.
Surviving with his wife are two daughters, Donna Kleckner (husband: Ron) of Monticello and Kathy Everling of Cape Coral, Fla.; three sons, Terry Spear (wife: Jeanne) of Austin, Texas, Steve D. Spear of Delphi, and Richard C. "Rick" Spear of Leesburg, Fla.; a sister, Rose Mary Hill of Delphi; a brother, C. Dean Spear (wife: Patsy) of Peru; eight grandchildren; and ten great-grandchildren.
He was preceded in death by two granddaughters, Denise and Traci; a brother, and a sister.