Delphi Community High School


Classes of 1870 - 2019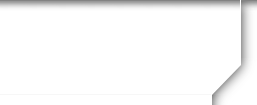 In Memory
Ethel Sneathen (Lewis) - Class Of 1943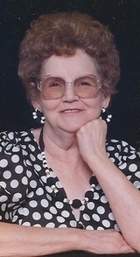 Ethel C. Lewis, 86, formerly of Delphi, died at 1:20 a.m. Thursday, Aug. 25, 2011, at Mulberry Health & Retirement Community.
Born June 3, 1925, in Delphi, she was the daughter of the late Earl Sneathen and Gladys Phillips Sneathen.
She married Van J. Lewis on Nov. 25, 1947, in Delphi. He died Jan. 6, 1994. She was a 1943 graduate of Delphi High School.
Mrs. Lewis had worked as a waitress at Bowman's, Sam's Fish House, and Landmark Restaurant in Delphi. She retired from Peters-Revington Manufacturing, where she had worked in the sand room.
She attended First Baptist Church in Delphi and enjoyed sewing, doing crafts, knitting, crocheting, cooking, raising Pomeranians and playing with her grandchildren.
Surviving are sons, Adren E. Lewis of Long Grove, Texas, Dennis J. Lewis (wife: Martha) of Delphi, Milton R. Lewis (wife: Kellye) of Lafayette, Perry C. Lewis (wife: Chong) of Georgia; daughters, Reta Pattengale, Aneta Gardiner (husband: Randee) and Gerlinde Conde, all of Delphi; and a sister, Wilma Lois Fife of Brooksville, Fla.
Also surviving are 18 grandchildren, 29 great-grandchildren, 3 stepgrandchildren, 4 stepgreat-grandchildren, 7 stepgreat-great-grandchildren. Preceded in death by a daughter, Leta Lynn Lewis, and twin sister, Bethel Maxine White.
Visitation from noon until the 3 p.m. service Saturday, Aug. 27, 2011 at Davidson Funeral Home, Delphi, Pastor Mark Dutton officiating. Burial I.O.O.F. Memorial Gardens, Pittsburg. Memorial contributions: Indiana United Methodist Children's Home in Lebanon. Online condolences: www.davidsonfh.com