Delphi Community High School


Classes of 1870 - 2019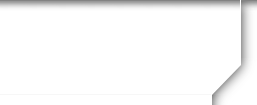 In Memory
Melanie Kuns - Class Of 2002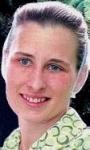 Melanie Arlene Kuns, 24, of Camden, died at 1 a.m. Sunday, July 5, 2009, at her home after battling pancreatic cancer since late April.
Born June 10, 1985, in Lafayette, she was the daughter of Dennis and Lisa Fisher Kuns.
Miss Kuns attended Camden Elementary and Delphi Community Middle schools. She graduated from home school studies in 2003.
She had a great love and special interest in children and was employed as a nanny to many children and families since her teenage years.
Miss Kuns was a member of the Deer Creek Old German Baptist Brethren Church in Camden.
She enjoyed photography and scrapbooking.
Surviving with her parents of Camden are four brothers, Darin Kuns (wife: Melissa) of Camden, Nathan Kuns (wife: Rachel) of Sawyer, Kan., Jamin E. Kuns and Caleb J. Kuns, both at home; maternal grandparents, Wayne and Carolyn Fisher of Camden; paternal grandmother, Miriam Kuns of Flora; maternal great-grandfather, Arthur Silvers of Flora; her boyfriend, Denver Graham of Bringhurst; two nieces; and many aunts, uncles, and cousins.
Preceding her in death were her paternal grandfather, maternal great-grandmother, paternal great-grandparents, an aunt, and three cousins.
Services will be at 10 a.m. today, Wednesday, at the Old German Baptist Brethren Church at Camden, with home brethren officiating. Burial will follow at Musselman Cemetery near Camden.
Memorials may be made to the Musselman Cemetery or to Serenity Hospice. Envelopes will be available at the church.