Delphi Community High School


Classes of 1870 - 2019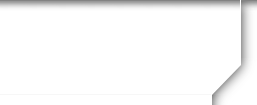 In Memory
Bessie Garrison (Liebert) - Class Of 1927
Birth: unknown
Death: 1997

Note: burial: JAN 2,1997

Burial:
Crown Hill Cemetery
Indianapolis
Marion County
Indiana, USA
Plot: Sec: 212, Lot: 571
Letter from her 50th Class Runion
After graduation I entered Purude University and majored in Home Economics, Class of 1931.
I was married October 3, 1931 to Kenneth Liebert, also of Delphi. We lived a short ime in Delphi and Frankfort before moving to Indianapolis. We had lived in Indy where Kennety was Manager of the Meat Division of Stokely Van Camp Inc., until his death, October 2, 1961.
We had 3 children, Sharon, married to Dr. Bill R. Williams, a veterinarian and they have two children. Donald, our son is married to Darleen and they have four children. Carol Ann, our youngest is married to Dr. Douglas Lucke, also a veterinarian. They have two children.
After Kenneth's death, I worked for my son-in-law in Broad Ripple as his bookeeper for 14 years. I built my cute little house in Broad Rippe Village, a neighborhood of many other retirees.