Delphi Community High School


Classes of 1870 - 2019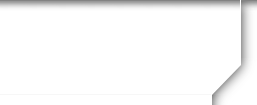 In Memory
Ruth Johns (Richardson) - Class Of 1927
Letter from her 50th Class Reunion
I was only 17 years of age when I graduated for high school, so I had to wait a year to get a job. In 1928, I got a job in the office at Indiana Condensed Milk Co. at Flora and worked there for 2 1/2 years. Then my mother became seriously ill and I quit work to take care of her.
I was married to Leo Richardson in 1933. We had two children, Ronald and Beverly.
Leo and I both worked most of our years at Sam's Fish House in Pittsburg. We managed it from 1952 to 1960.
My husband passed away in 1967, and my son in 1970.
Since then I've just been a housewife. I live in Pittsburg during the summer months. I have a small house in Tavares, Florida, where I go about 4 months during the winter.
I have 5 grandchildren whom I enjoy very much.
---
Ruth Marie Johns Richardson, 97, formerly of Pittsburg, passed away Nov. 20, 2007, at 12:30 a.m. at her residence in West Lafayette. She had resided there since 2004, and had been in failing health the past few months.
She was born May 7, 1910, in Carroll County, to Emerson E.W. and Myrle Schock Johns, She graduated from Delphi High School in 1927. Her marriage was to Leo S. Richardson in Delphi on May 3, 1933, and he preceded her in death on Sept. 9, 1967.
Mrs. Richardson and her husband managed his parents' restaurant, the former Sam's Fish House in Pittsburg, for many years. She was also a homemaker.
She was a member of the Delphi United Methodist Church, a 60-year member of Delphi American Legion Auxiliary, and volunteered at St. Elizabeth Healthcare Center for several years.
Mrs. Richardson enjoyed embroidery, crocheting, euchre and bridge card games and flower gardening. She also enjoyed wintering in Tavares, Fla., and was an avid fisherman, fishing the Wabash and Tippecanoe rivers and rivers and lakes in central Florida and Minnesota.
She loved attending her grandchildren's and great-grandchildren's sporting events and enjoyed the Pacers, Colts, Purdue University basketball and football, the Chicago Bulls, especially Michael Jordan, and Larry Bird of the Celtics.
Surviving are a daughter, Beverley Ann Landis Forrest (husband: Dr. John) of West Lafayette; a daughter-in law, Bonnie Jackson Richardson of West Lafayette; four grandchildren, Diane Ket (husband: Randy) of Brownsburg, Connie Clawson (husband; Pat) of Delphi, Larry Richardson (wife: Sandi) of Carmel and Jerry Richardson of Lafayette; seven great-grandchildren, Laura Landis of Lafayette; Allison Clem (husband: Brian) of Plainfield, James Ket of Brownsburg, Daniel and Adam Clawson, both of Delphi, and Andrew and Austin Richardson, both of Carmel.
Mrs. Richardson was preceded in death by a son, Ronald, a grandson, Michael, and a brother, Ralph.
Friends may call Saturday from 1 p.m. until time of the funeral service at 2 at Abbott Funeral Home in Delphi. Rev. Todd Ladd will officiate. Burial will be at I.O.O.F. Memorial Gardens in Pittsburg.
Memorials may be made to donor's choice.
Obituary notice taken from the Carroll County Comet, Wednesday, November 21, 2007