Delphi Community High School


Classes of 1870 - 2019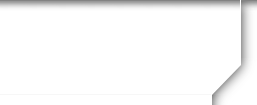 In Memory
William Kerlin - Class Of 1927
Letter from his 50th Class Reunion..
After graduation, I enrolled at I.U. Things went very well, but after two years, and another in the family entering college, I decided to withdraw for a year to bolster my finances. I took a job with Western Electric C. as an inspector in the Clay Products plant at Brazil, Indiana. During that fall, the great depression arrived, signaled by the stock market nose dive. Never the less, I returned to school the following fall--my fraternity having provided a job waiting table to help expenses. Things went well but in March a reptured appendix, a large hospital and doctor's bill put me back in Delphi. I took over a small, practically extinct feed business as a stop-gap measure. Things gradually got better and I became more and more involved in business.
I played golf in the evenings and became champion of the local Country Club for three years, losing the 4th try in the final match in 1940.
I married Evelyn Hodgen in 1939. We have one son, Sam.
In 1942 when WWII arrived, I found myself in the Infantry School at Ft. Benning, GA. Commissioned and assigned to the 100th Division, I trained at Camp Croft, Ft. Bragg, Ft. Jackson and maneuvered in Tennessee. I was a riflr or light weapons platoon leader. I attended Division mine school and taught the use of mines and use of deactivation or booby traps to our battalion.
I was sent overseas in March, prior to invasion and went into Normandy as a replacement officer and assigned to the 9th Division. The terrain in normandy was ideally suited for defense and our units had a hard time. Many casualties. On practically the last day of this campaign, I became one. The injury, due to mortar fire, was to my leg and I spent the next two years in Army hospitals. Full retirement in 1946.
Back to Delphi, I served on the City Council, as a member of the Selective Service Board; as Finance Officer of the Republican County Committee. I also did several finance jobs for the American Legion and the Boy Scouts. In 1976 I was given the "Business of the Year" award by the American Legion.
Obituary:
Lt. William S. Kerlin, 94, of West Lafayette, died at 5:45 p.m. on Dec. 28, 2003, in Westminster Village.
Born in Delphi on July 3, 1909, he was the son of Cloyd M. and Georgia Gregg Kerlin. He was a 1927 graduate of Delphi High School, and attended Indiana University, where he was a member of Delta Tau Delta.
His marriage was to Evelyn Hodgen in Frankfort on June 17, 1939, and she preceded him in death.
Mr. Kerlin owned and operated Kerlin Feed Mill in Delphi until he retired in 1985. He was an officer of the Kerlin Elevator and Feed Mill for 52 years.
He was a veteran of World War II and was wounded on Utah Beach in 1944. He spent 21 months in army hospitals in France, English hospital ship, England, New York, California, and Battle Creek, Mich.
Mr. Kerlin was awarded the Combat Infantry Badge, Bronze Star, Purple Heart, and three campaign and victory medals. He was a member of the Military Order of the Purple Heart, American Legion #65, and Retired Officers' Association.
He was a 60-year member fof First Presbyterian Church, having served as a deacon and trustee. He was a life member and past master of Mt. Olive Lodge #48 F. & a.m., RA Chapter of Logansport, Lafayette Commandery 3KT, life member of the Wabash & Erie Canal Association, Elks Lodge #143, IOOF, President's Council at Purdue University, Evans Scholars Foundation and Camp Tecumseh Trail Blazer Society. He was inducted into the Carroll County Agriculture Hall of Fame in 1998.
He was an ardent hobbyist and sportsman.
He was preceded in death by a son, three brothers and a sister.
Services were Jan. 2 at Davidson Funeral Home, with burial at Masonic Cemetery.
Memorials may be made to Delphi Presbyterian Church, Delphi Library, Girls and Boys Club of Lafayette or Westminster Foundation.

Obituary notice taken from the Carroll County Comet, Wednesday, January 7, 2004