Delphi Community High School


Classes of 1870 - 2019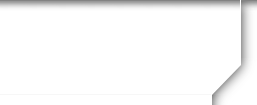 In Memory
Mary Ruth Pierce (Smith) - Class Of 1927
Letter from her 50th Class Reunion
Following my graduation from Indiana University School of Nursing in 1930, I worked for 38 years as a graduate registered nurse. In 1933, I completed a 6 month Post Graduate course in Pediatrics and was employed at Rotary Convalescent Hospital, Indianapolis, as a night supervisor. In January 1943, I entered the Army Nurse Corps as Second Lieutenant and I was stationed at Moody Field, Georgia, for three years. I served as surgical nurse and assistant Chief Nurse and was graduated from Chief Nurse School, Bowman Field, Kentucky.
In the fall of 1948, I entered Indiana University, Bloomington and completed a B.S. degree in the School of Education in 1949. I have also taken academic work at Wayne University, Purdue University and Goshen College.
In August of 1949, I came to Crawfordsville and served at Montgomery County Nurse for 12 years and Crawfordsville School Nurse for 8 years.
I met my husband, Lyle Smith, in Montgomery County and in 1975 we moved from a farm to the Cox Addition, Crawfordsville. We belong to Liberty Chapel church, Montgomery County Historical Society, and I am a member of Dorthy Q. Charper of the D.A.R.
---
Mary Ruth Peirce Smith, 96, died October 1, 2005 at Crawfordsville.
Born in Delphi on March 22, 1909, she was the daughter of Alma R. and James E. Peirce. She graduated from Delphi High School and Indiana University.
Mrs. Smith served in the Air Force Nurse Corps during World War II. She was Montgomery County Health Nurse and later Crawfordsville school nurse.
She was a supporter of the Wabash and Erie Canal Assn.
She is survived by her husband, Lyle Smith; two sisters Kathryn McFadden of Van Nuys, Calif., and Betty Thompson of Watherford, Texas; and a brother, James Peirce of Fort Myers, Fla.

Obituary notice taken from the Carroll County Comet, Wednesday, October 19, 2005