Delphi Community High School


Classes of 1870 - 2019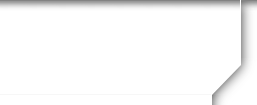 In Memory
Josephine Myers - Class Of 1927
Birth: Sep. 7, 1909
Death: Oct. 10, 1994



Burial:
Sunset Memorial Park
Elwood
Madison County
Indiana, USA
Plot: Row 9
Letter from her 50th Class Reunion
I attended International College In For Wayne, and graduated from the Private Secretarial Shcool, but actually began my business career, primarily as a bookkeeper. I worked for the Indiana Paint and Varnish Co. in Fort Wayne. I transferred to Detroit in 1944, then in 1970, I moved to the headquarters office of Sherwin-Williams in Cleveland, Ohio, retiring in late 1974 as assistant to the Advertising Manager.
All in all, I must have enjoyed my work, and particularly the people I worked with, as I retired with 42+ years of service. That number usually raises a few eyebrows.
So, "Back Home Again In Indiana" became sort of a theme song for me. My sister and her husband make their home her in Elwood, and most of her family live nearby, and I've had the time and pleasure of really getting to know the nieces and nephews and their children.