Delphi Community High School


Classes of 1870 - 2019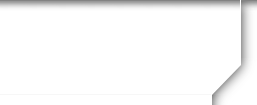 In Memory
Irene Shaffer (Mason) - Class Of 1927 VIEW PROFILE
Irene passed away October 2, 2000
Letter from her 50th Class Reunion
After graduation I attended Western College, Oxford, Ohio for one year. Since I always wanted to teach I then went to Teachers College of Indianapolis, formerly Madame Blakers. I graduated from there, May 30, 1930. The following summers I took additional work at the University of Colorado, Boulder, Colorado and at Monmouth College in Monmouth, Illinois. I received my B.S. degree from Butler University, Oct. 8, 1941.
My first school was in North Liberty, Indiana where I met and taught with Marie Albright (Mrs. LaVerne Goff).
The next twelve years, I taught in Frankfort, Indiana until I was married to Earl Marshall Mason of Kokomo, Indiana, August 22, 1942. We made our home in Indianapolis until his death in 1946. We had one daughter Marcia (Mrs. Dewayne Andrew) of Marion, Indiana and two grandchildren.
I returned to teaching after my husbands death and taught one year in the Indianapolis City Schools before returning to Delphi so that I could be near my daughter since she was living in Delphi with my parents. I taught for 41 years and retired May 27, 1975.
Since my retirement I have participated in some Senior Citizens activities and helped deliver hot lunches to the shut-ins. I'm one of the callers for the Red Cross for the bloodmobile when in Delphi. I have also enjoyed my travels to Hawaii, Canada, Florida and on a Caribbean Cruise to Nassau, San Juan and St. Thomas.
I still have my 1927 class ring. Do you?
Irene Shaffer Mason, 91, of Marion, formerly of Delphi, died at 7:25 p.m. Oct. 2, 2000, at Bradner Village in Marion.
Born July 13, 1909, in Delphi, she was the daughter of Garfield A. and Grace Culler Shaffer. Her marriage was on Aug. 22, 1942, in Frankfort, to Earl Marshall Mason. He preceded her in death in 1945.
She was a 1927 graduate of Delphi High School, a 1929 graduate of Madame Blakers teachers college in Indianapolis, and a 1941 graduate of Butler University.
Mrs. Shaffer was a retired elementary school teacher, teaching at schools in North Liberty from 1930 to 1931, Frankfort from 1931 to 1942, Indianapolis from 1946 to 1947, and Delphi from 1947 to 1975.
She was a life member of the First Presbyterian Church in Delphi, serving as a deacon and superintendent of the Primary Department for many years. She also was a member of the Indiana Retired Teachers Association, Delta Kappa Gamma International Society, National Retired Teachers Association, Alpha Sigma Alpha Sorority, and was a 50-year member and Alpha Associate of Tri Kappa Sorority. From 1979 to 1990, she was the chairman of the Carroll County chapter of the American Heart Association.
Surviving are one daughter, Marcia Mason Andrew of Marion and two grandchildren. She was preceded in death by one sister.
Services were Friday at Davidson Funeral Home with Rev. Ellis Gasser and Rev. James Rankin officiating. Burial was in Masonic Cemetery. Memorials may be made to the Delphi First Presbyterian Church or Carroll County chapter of the American Heart Association.

Obituary notice taken from the Carroll County Comet, Wednesday, October 11, 2000



Click here to see Irene's last Profile entry.