Delphi Community High School


Classes of 1870 - 2019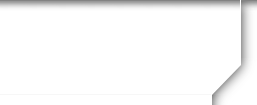 In Memory
Mary Smock (Clawson) - Class Of 1927
Letter from her 50th Class Reunion
After graduation I attended Teacher's College (Madam Blaker's) in Indianapolis. I then taught school in the Indianapolis City Schools for a short while.
I returned to Delphi making my home with my parents and worked as bookkeeper for a loan company for the next twenty years. Other bookkeeping jobs were for John A. Smith in the Smith Dairy for three years, and for Kerlin Hatchery and Feed Mill when Bill Kerlin was my boss for almost a year. Then I retired.
In 1961 Water Clawson and I were married and lived in Delphi for a year before moving to a farm about 9 miles south of Delphi. Although I had retired, I did work for a number years in Watler's G.E. Appliance Store until he retired.
We took advantage of each vacation and planned trips, so I have had the privilege of going to Europe in 1957. Been in every state except one. Liked Alaska and Hawaii. The Caribbean Cruise was great and the month spent in Florida was warm and restful.
The farm was our home for 12 years until Watler's death in 1975 when I moved to an apartment in Delphi.
Mary Smock Clawson, 90, of Delphi, died at 6:30 a.m. Dec. 5, 1999, at St. Elizabeth Healthcare Center.
Born July 27, 1909, in Madison Township, she was the daughter of Edward R. and Grace Martin Smock. Her marriage was in December 1961 in Delphi to Walter M. Clawson. He died April 5, 1975.
Mrs. Smock was a 1927 graduate of Delphi High School and a 1930 graduate of Madame Blakers Teachers College in Indianapolis.
She formerly was office manager at Leavel & Bates Loan Office and retired as bookkeeper at Kerlin Feed Mill in Delphi.
She was a member of the Delphi United Methodist Church and past worthy matron of the Delphi Order of Eastern Star.
Surviving are one brother, Judge John Smock of Lafayette; two stepdaughters, Barbara Walker of Lafayette and Kay Burnett of Arlington, W. Va.; 11 step grandchildren and 21 step great-grandchildren. She was preceded in death by a sister, a stepson, and two step grandchildren.
Services will be today (Wednesday) at 2 p.m. at Horn-Davidson Funeral Home with Rev. Mark Ellcessor officiating. Friends may call from 1-2 p.m. today. Burial will be in Masonic Cemetery, Delphi.
Memorials may be made to Wabash & Erie Canal, Inc.
Obituary notice taken from the Carroll County Comet, Wednesday, December 8, 1999