Delphi Community High School


Classes of 1870 - 2019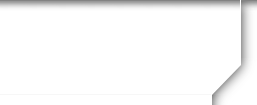 In Memory
John Smock - Class Of 1926
John Reed Smock, age 104, of Lafayette, was born on July 14, 1908, in Rossville. He grew up in Delphi, and graduated from Delphi High School in 1926. He received a BS degree in business and a JD in law from Indiana University. While attending Indiana University, John lettered for three years in track and won many first place medals in Big Ten meets. He was a member of Acacia Fraternity and the Indiana University marching band. John practiced law for ten years in Delphi, during which time he served as City Attorney and spent two terms as Prosecuting Attorney for Carroll County.

After Pearl Harbor, John joined the FBI after being told he was "too old" for the military. That began a twenty-seven year odyssey as an FBI agent. His assignments took him from Buffalo, New York to Kansas City, Missouri with many cities in between. Most memorable was a running gunfight at Monument Circle in downtown Indianapolis that led to the capture of one of the FBI's Ten Most Wanted. After his retirement from the FBI, Indiana Governor Edgar D. Whitcomb appointed him chairman of the Alcohol Beverage Commission for the state of Indiana. After completion of his duties, he was awarded the prestigious Sagamore of the Wabash. Later, Governor Otis Bowen appointed him judge of the Carroll County Circuit Court. After retiring to Lafayette, John served ten years on the Merit Board of the Tippecanoe County sheriff's office. He was a member of the Masonic Lodge in Delphi, the John Purdue Club and the Indiana University Varsity Club.

John married Margaret Ann O'Hair on October 11, 1930, while both were students at Indiana University. She died on 2/7/2003. Surviving are two daughters, Sandra Grady of St Louis, and Karen Frey of Palo Alto, Calif. His daughter, Jane Chambers is deceased. John was the proud grandfather of 11 grandchildren and a gaggle of great-grandchildren. While many may note his remarkable accomplishments, what John's family and friends will remember best is his unwavering kindness, generosity and simply what a humble and decent man he was.

Graveside services will be at Masonic Cemetery in Delphi on Saturday, February 23, 2013, at 1 p.m. Davidson Funeral Home, Delphi entrusted with his care. Online condolences may be made at www.davidsonfh.com.

Published in the Journal & Courier from February 22 to February 23, 2013