Delphi Community High School


Classes of 1870 - 2019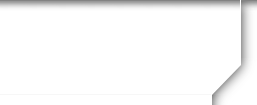 In Memory
Roy Sheets - Class Of 1921
Roy Sheets, 94, of Ockley, died 8:50 p.m. Feb. 18, 1998, in the St. Elizabeth Health Care Center, Delphi, where he had resided since August 1994.
Born Sept. 2, 1903, in Madison Township, he was the son of Elmer and Sarah Hinsely Sheets. His marriage was on June 17, 1924, to Susie Lois Gee, who died March 12, 1978.
Sheets grew up in the Ockley area and graduated from Delphi High School in 1921. He attended Indiana University where he was a state champion wrestler.
He resided in Indianapolis for 11 years before moving back to the home place in Madison Township in 1954. He farmed west of Ockley from 1954 until his retirement 30 years later.
Sheets had been a supervisor at Allison Gas Turbin in Speedway for 15 years leaving that employment in 1954. He was a member of the Rossville Lodge No. 318 F & AM, Scottish Rite Valley of Indianapolis, and Shrine Temple of Indianapolis.
In his early life, Sheets performed in minstrel shows, traveling up and down the Mississippi River with other members of his family.
Surviving is a daughter, Eleanor Nadean Sheets of rural Delphi; a nephew and four nieces. He was preceded in death by a sister and three brothers.
Services were Saturday at Bodine Funeral Home, Rossville, with the Rev. Phillip Park officiating. Burial was in Rossville Cemetery.
Memorials may be made to Rossville Masonic Lodge No. 318.
Obituary notice taken from the Carroll County Comet, Wednesday, February 25, 1998