Delphi Community High School


Classes of 1870 - 2019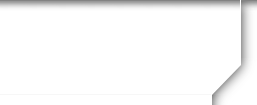 In Memory
Hubert Gros - Class Of 1922

Delphi Journal, first week of April, 1951.

Dr. Hubert Gros, 47, prominent Delphi physician and native son, died
early Sunday morning at St. Elizabeth hospital, Lafayette.  Dr. Gros'
death followed an operation two weeks ago for the removal of a gall
bladder and complications.  He underwent additional surgery Saturday
in a fruitless attempt to save his life.  Dr. Gros had not been well
since his returning from duty with the Army Medical Corps where he
served as an officer in the China-Burma-India theater.

His death came as a shock to the community where he was born and
reared and where he returned to practice medicine.  Hundreds of
patients, friends, and fellow physicians called at the Jackson funeral
home on Monday and Tuesday to pay their respects to the beloved
doctor.  The final tributes were said to have been the most elaborate
and numerous in the history of the community.

Born here January 19, 1904, he was the son of William and Fannie
(Roll) Gros, prominent residents of the community.  His marriage was
to Jean Kramer on October 17, 1935.

After graduating from Delphi high school in 1922, he attended Indiana
University's school of Medicine, later serving as an intern at
hospitals in Indianapolis, Chicago, Columbus, Ohio, and Pittsburgh,
Pennsylvania.  He served as resident physician in the American
hospital, Paris, France, and for a year as resident physician at
Culver Military Academy.

He returned here from Culver and opened his office for the practice of
general medicine.  He served as county coroner and as city health
officer.

Dr. Gros was a member of the American, Indiana, and Carroll county
medical associations, the American Legion, IOOF, and was a 32nd degree
Mason.

Surviving with the widow and two children, William and Louise, both at home.

Funeral services for Dr. Hubert Gros were held Tuesday afternoon at
the Jackson funeral home.  Although hundreds of friends of the Doctor
had called at the Home previous to the hour of the funeral, the last
rites were attended by a great throng.  Many could not be seated and
remained outside while the services were being held.  The Rev. James
Rankin, officiated assisted by Rev. Harry Parker, of Dayton, former
pastor of the Presbyterian church.  Mrs. Edith Farr was at the organ.

Pallbearers were: Abner Bowen, Edgar Stuntz, Charles Flora, John
Klepinger, Robert Million, Robert Sieber, Dr. Harry Tam, and Reed
Brackenridge.  Flower bearers were Mesdames Helen Ives, Ruby
Eikenberry, Margaret Obear, Lavaunne Million, Willa Bowen, Eileen
Flora, Mary Lou Hanna, Helen Tam, Betty McCormick, Wanda Klepinger,
Donnabell Sieber, Meredith Stephenson, Jeanne Stuntz, Eileen Johnson,
Betty Wagoner, Mary Bradshaw, Arlene Bradshaw, Roberta Denk, Ruth
Johnson, Evelyn Kerlin, Isabelle Baum, Fern Walters, Ruth Hinkle
Large; Misses Marry Cochrane, Clara Lou Evans, Mary Hinkle, Lorene
Hinkle, Hilda Bowen, and Mary Smock.