Delphi Community High School


Classes of 1870 - 2019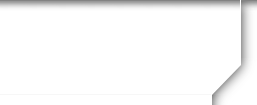 In Memory
Ora Jordan (Martin) - Class Of 1922
Ora O. Martin, 95, of Rural Camden, died at 5:22 p.m. Dec. 17, 1999, at St. Elizabeth Healthcare in Delphi. Born Nov. 23, 1904, east of Rockfield, she was the duaghter of Claud F. Jordan and Gertrude Kennedy Jordan Finney. Her marriage was on Jan. 10, 1923 west of Flora to C. Gardner Martin. He died Feb. 25, 1998.
She was a 1922 graduate of Delphi High School.
Mrs. Marting was a 50-year member of the Burrows Presbyterian Church and a member of the Camden United Methodist Church. She was a former member of the Liberty Township War Mothers and the Liberty Township Home Economics Club. She was a member of the Kokomo, Logansport, and Frankfort Amateur Radio clubs and a 75-year member of the Camden Chapter 475, Order of the Eastern Star.
Surviving are two sons, Charles Max Martin of Burrows and William J. Marting of Camden; a half0sister, Mary L. Hawkinson of Monticello, nine grandchildren, 24 great-grandchildren, and one great-great-granddaughter.
Services were Monday at Horn-Davidson Funeral Home with Pastor Nord Zootman officiating. Burial was in Woodville Cemetary, Carroll County.
Memorials may be made to the Carroll County CHristmas BAsket Fund.
Obitiuary notice taken from the Carroll County Comet, Wednesday, December 22, 1999.