Delphi Community High School


Classes of 1870 - 2019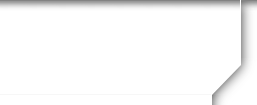 In Memory
Leonidas Victor
Leonidas H. "Sonny" Victor, 81, Brookston died Sun. Jan. 31, 1982 in Home Hospital, Lafayette, where he had been a patient since Jan. 23.
He was born August 4, 1900 in Brookston, the son of Leonidas and Effie Ann Ginn Victor. On Feb. 25, 1922, he was married to Alna "Peg" Ford. She died Sept. 17, 1978.
Victor was a graduate of Brookston High School, class of 1918. He attended Purdue, Ball State and Central Normal College. He was a retired school teacher and basketball coach, having taught and coached in the Chalmers, Brookston, Monon, Delphi and Forrest schools. He was a member of the Brookston Federated Church and the Brookston Masonic Lodge, F&AM No. 66.
Surviving are two sons; Melvin, Rt. 4, Delphi and Harold, Brookston; one daughter, Mrs. Jerome (Barbara) Gagnon; one brother, Dewey, Brookston; two sisters; Mrs. Paul (Nellie) Shultz and Mrs. Flora North, all of Brookston; twelve grandchildren; eight great grandchildren. One son, one granddaughter and four brothers preceded him in death.
Services will be Thurs. at 2 p.m. at Hartzler Funeral Home in Brookston, with Rev. Eugene Parker officiating. Calling will be today (Wed.) from 4-8 p.m. Burial will be in the IOOF Cemetery in Brookston.
Memorials may be made to the American Heart Association.

Obituary notice taken from the Carroll County Comet, Wednesday, February 3, 1982

Teacher and basketball coach from 1943 through 1946.
Father of Melvin Victor, '46.