Delphi Community High School


Classes of 1870 - 2019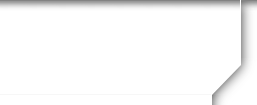 In Memory
Linda Logsdon (Flanigan) - Class Of 1965
Linda L. Logsdon Flanigan 63, of 12412 Mungo Drive, Indianapolis, died at 3 p.m. Monday, April 4, 2011 at her residence. She had battled cancer, and has been in ill health since Feb. 28.
She was born May 28, 1947, in Lafayette, the daughter of Georgia P. Haire Logsdon of Delphi, and the late Leo Logsdon. She was a 1965 graduate of Delphi High School.
Her marriage was to James J. Flanigan in Port Arthur, Texas, on June 5, 1976 and he survives.
Mrs. Flanigan worked at Quality Inn Hotel on Shadeland Avenue in Indianapolis as manager of Raferty Restaurant for more than 20 years.
She was a former member of Cottage Street Church of Christ in Delphi and a member of American Legion Auxiliary and Eagles Lodge, both in Indianapolis. She enjoyed family activities.
Surviving with her husband and mother are a son, David A. Riley of Indianapolis: three brothers, James Logsdon Jr. (wife: Arlene) of Oakview, Calif., Wayne A. Logsdon of Delphi and Larry Logsdon (wife: Jeanie) of Lafayette and six sisters, Barbara Cox (husband: Ed) of Indianapolis, Kay Goyer (husband: Kevin) and Charlotte Woolridge (husband: Pete), both of Delphi, Sue Miller (husband: Melvin) and Sharon Pattengale (husband Dusty), both of Lafayette and Janice Pettit (husband: Ned) of Burlington. Also surviving are gradsons, David C. Riley and Jonathan J. Riley. Preceded in death by a son Leon Lee Riley Jr.
Friends may call Thursday from 5-8 p.m. at Abbott Funeral Home, Delphi, with service there at 11 a.m. Friday, David K. Flanigan and Pastor Clint Fink officiating. Burial at Morning Heights Cemetery, Delphi.