Delphi Community High School


Classes of 1870 - 2019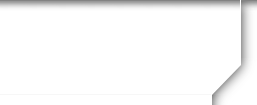 In Memory
Evelyn Elizabeth Larimore (Pritchard) - Class Of 1937
Evelyn Elizabeth Pritchard, 88, of Delphi, died at 1:28 p.m. Jan. 13, 2044, at St. Elizabeth Healthcare Center, Delphi.
Born Aug. 13, 1915, in Delphi, she was the daughter of Charles Omar and Gretchen Irene Shockey Larimore. She married Jack Arnold Pritchard on Jan. 11, 1933, in Watseka, Ill. He preceded her in death on July 29, 1980.
She and her husband farmed, starting on the Bowen and Shaefer farms. Later they bought the Smith farm. When they sold the property, due to her husband's failing health, they kept a small area of woods, where they built a home. Mrs. Pritchard stayed there until failing health forced her to move into the Senior Citizens Apartments in Delphi.
She enjoyed farm work and traveling. She and her husband traveled in a motor home, mostly to Florida in the winter time. She also was an Avon representative for 14 years.
Mrs. Pritchard was a member of the Delphi Christian Church, VFW Auxiliary in Delphi, Ladies of the Moose in Englewood, Fla., Deer Creek Twp. and Madison Twp. Extension Homemakers Clubs, Carroll County Farm Bureau, and Indiana Sheriff's Association.
Surviving are one son, Ronald E. Pritchard of Wasilla, Ark.; one brother, Bob Larimore of Lafayette; three sisters, Edith Isaacs and Barbara Nelson, both of Delphi, and Joanne Van Natta of Monticello; and two grandchildren. She was preceded in death by one daughter, two brothers and four sisters.
Services were January 18 at Cree Funeral Home, with burial in Morning Heights Cemetery, Delphi. Memorials may be made to the Carroll County Wabash & Erie Canal Association.
Obituary notice taken from the Carroll County Comet, Wednesday, January 21, 2004