Delphi Community High School


Classes of 1870 - 2019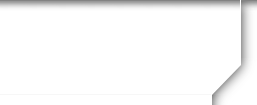 In Memory
Evelyn Rohrabaugh (Howard) - Class Of 1946
Evelyn Rohrabaugh Howard, 84, of 102 N. Division St., died at 11:02 p.m. Friday June 8, 2012, at Milner Community Healthcare Center, Rossville, Ind. She had been in declining health and a resident there for one week. She was born February 26, 1928, in Charleston, S.C., to the late John and Susan Smith Rohrabaugh. She had lived in Flora for 10 years, moving from Delphi where she was born and raised.

Her first marriage was to Glen Smith in Indiana in 1948, and he preceded her in death. Her second marriage was to Roger S. Howard in Lafayette in 1951, and he preceded her in death in the fall of 1989. She was a 1946 graduate of Delphi High School. From 1954 to 1979, she was the postmaster at the Montmorenci Post Office, then from 1979 to 1984 she was the postmaster at the Linden Post Office. From 1984-1994 she worked at the Lafayette Post Office service center on the mail line, retiring after 40 years of service. She belonged to the National League of Post Masters' and was very active in the Flora senior apartments many activities, especially their bible study. She was an avid reader and was active with the Flora Public Library. She enjoyed NASCAR, Indiana University basketball and former coach Bobby Knight.

Surviving are her son, Stephen "Steve" (wife: Dorcus) Howard, of Delphi; three grandchildren, Jeff (fiancée: Nancy Ives) Howard, of Delphi, Tamara Ridge, of Lafayette, and Vicki (husband: Tim) Hobbs, of Lafayette; 10 great-grandchildren; and five great-great-grandchildren.

Friends may call from 5 to 7 p.m. Monday at Abbott Funeral Home, Delphi. Graveside service 10 a.m. Tuesday at Colburn EUB Cemetery, the Rev. Nord Zootman officiating. Memorial contributions to the Flora Public Library, envelopes available at the funeral home. Online condolences: abbottfuneralhome@frontier.com.
Published in the Journal & Courier on June 10, 2012