Delphi Community High School


Classes of 1870 - 2019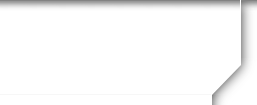 In Memory
Lois Martin (Mears) - Class Of 1943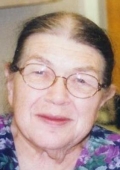 Lois V. Martin Mears, of rural Delphi, passed away on Monday, October 15, 2012, at 10:50 a.m., at the age of 87. She was born on July 1, 1925, in Lafayette, Indiana, the only child of LeRoy Patterson Martin and Leona Wingerd Martin. She graduated from Delphi High School in 1943. Her marriage was to Sherry C. Mears at the Delphi United Methodist Church, on November 7, 1947, and he survives.

Lois is survived by six children: Dr. Martin Mears (Nancy), Edmond, Oklahoma; Amanda Stroop (Tim), St. Louis, Missouri; Lucinda Finkenbinder, Lafayette; John Mears (Mary), Delphi; Melinda Mears (Jeff Darling), Indianapolis; and Miranda Kissick (John), Elora, Ontario. Also surviving are seven grandchildren: Alison Stroop Handschke (David), Benjamin Mears, Hannah Mears, Tess Finkenbinder, Madison Finkenbinder, William Kissick and Claire Kissick. She is also survived by many nieces, nephews and countless friends.

She was the organist at the Delphi United Methodist Church for over thirty years and sang in the choir prior to becoming the organist. Prior to her marriage, she was actively involved with the music programs at the Radnor Methodist Church. Lois touched the lives of many people through her open-mindedness, quiet wisdom and good counsel. Non-judgmental and always ready to lend a sympathetic ear, she was admired by countless young people, many of whom have remained part of the extended family. Lois taught by example, quietly living her life with honor and integrity, and although a woman of few words, her presence was significantly felt. She had many interests, including needlework, tatting, wildflowers, genealogy, and historic preservation, but her greatest loves were family, music, books and a good game of euchre.

Words cannot express the gratitude Lois's family feels for the many people who assisted with her care, especially Jean, Bonita, Noelle, Carla, and most recently, Trish.

Friends may call from 4-8 p.m., Thursday, at Abbott Funeral Home, Delphi. Service is at Friday 10 a.m. at Radnor United Methodist Church, Rev. Ed Selvidge and Rev. Todd Ladd officiating. Burial is at Morning Heights Cemetery, Delphi. Memorial contributions to Wabash & Erie Canal Assoc., Delphi Preservation Society, and the American Heart Association , envelopes available at the funeral home. Online condolences to: abbottfuneralhome@frontier.com.

Published in the Journal & Courier from October 16 to October 17, 2012