Delphi Community High School


Classes of 1870 - 2019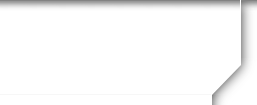 In Memory
Charles Horn - Class Of 1941
Charles R. Horn, 90, of Burrows, died Mon-Nov 11, 2013 at 12:58pm, at IU Health Arnett Hospital-Laf.

He was born May 8, 1923 in Woodville, IN (Carroll County) to the late Ellis & Nora Thornington Horn. His marriage was to Mildred Bending in Monticello, on Nov 23, 1954, and she preceded him in death on Feb 12, 1988. He was a 1941 graduate of Delphi High School.

He was a U.S. Army Veteran of WW II, stationed in the European Theater, in the 45th Thunderbird Division Infantry. He was involved in 5 different invasions: Africa, Sicily, 2 in Italy, and Normandy on D-Day. He received the Bronze Star, and the Purple Heart. His tour dates were Feb 12, 1943-Oct of 1945. He worked at the former Kaiser Chemical Co. in Rockfield for 10 years, and the former Morning Star Chemical Co. for several years. He also worked at John Deere in Flora for 5 years, and for 6 years he owned and operated the former Standard Gas Station in Flora. He also worked at the Delphi Hardware Store, in his retirement. He is a 65 year member of the Camden American Legion, and belonged to the former Rockfield IOOF Lodge, now merged with the Delphi IOOF Lodge #28. He enjoyed fishing, and the many fishing trips to Minnesota.

Surviving: stepson, John & Dawn Wagoner of Laf., 2 step grandchildren; 2 step great grandchildren, his special friends, Chuck & Carolyn Appleton of Burrows. Preceded in death by 2 sisters', 1 brother.

Services: Friends may call from 11am until his funeral at 1pm Thursday, at Abbott Funeral Home-Delphi, Rev. Ed Selvidge officiating, burial at Keeps Creek Cemetery, Cass Co., with Military Rites by the Carroll County Honor Guard. Online condolences: abbottfuneralhome@frontier.com.

Published in the Journal & Courier from Nov. 11 to Nov. 12, 2013