Delphi Community High School


Classes of 1870 - 2019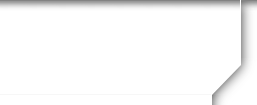 In Memory
Mathew "Pete" Jackson - Class Of 1939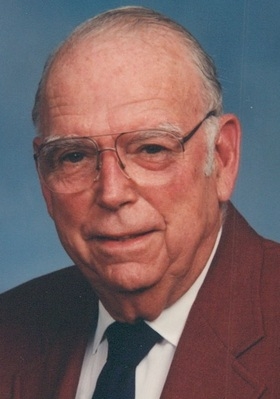 Matthew E. "Pete" Jackson, 92, of Flora, passed away Monday, March 24, 2014, at Waterford Health Campus in Kokomo.

He was born at home September 27, 1921, near Yeoman, the son of Matthew E. and Elva Trittipo Marsh Jackson. On November 14, 1941, Pete married Lorena Myer; she preceded him in death May 6, 1956. Pete later married Joan Beougher Abbott on April 4, 1957; she survives.

Pete graduated from Delphi High School in 1939. He was in the United States Navy from 1944-1946 as a Signalman Third Class and was an Armed Guard on a Merchant Marine ship. Pete then farmed in Jefferson Township. In 1962, he became partner in the Chittick-Jackson John Deere Dealership in Flora, which later became Jackson-Lee-Pearson, retiring in 1989. He was also Bright National Bank Director from 1979-1993. Pete attended the 1964 National Democratic Convention and chaired the Carroll County Democratic party from 1962-1970. He was a member of the first board of directors for the Carroll County Community Foundation. Pete was honored Sagamore of the Wabash by Governor Matthew Welsh in 1965. He had been a member of the Delphi American Legion since 1946. Pete was selected to the Carroll County Agriculture Hall of Fame in 1996. A member of the Flora Lions Club, he was selected for the Flora Lions Club "Pete" Award in 2000. He was a member of the Flora First Christian Church. Pete enjoyed spending time with his family and loved all his grandchildren and great-grandchildren. He enjoyed reading, fishing, and watching sports on television. His faith in God was evident by his well worn Bible and daily prayer list.

Surviving Pete are five children, Sandra Schafer of Sycamore, OH, Alan (Linda) Jackson of Burlington, Stephen (Carol) Jackson of Peru, Scott (Pam) Jackson of Huntington, and Marilyn (Mel) Lowery of London, OH; four stepchildren, Larry (Patti) Abbott of Beverly Hills, FL, Penne Platt of Kingwood, TX, Tom (Audrey) Abbott of Veedersburg, and Sandra Abbott of Williston, FL; 18 grandchildren; and 26 great-grandchildren.

In addition to his parents and first wife, Pete is preceded in death by one stepson, Terry Abbott; half brothers, Frank and Alonzo Marsh; half sisters, Lillian McCall and Elsie McClane; and son-in-law, Joe Schafer.

Visitation for Pete will be held on Friday, March 28, 2014, at Genda Funeral Home Reinke Chapel in Flora from 3-7 pm. The funeral service will be begin at 10 am on Saturday, March 29, 2014, at First Christian Church in Flora with Pastor Woody Slade officiating. Burial will follow in Riverview Cemetery near Monticello. Memorials in Pete's name may be made to M.E. "Pete" and Joan Jackson Community Fund which benefits the Carroll County Historical Society. Online condolences may be directed to www.gendafuneralhome.com.

Published in the Journal & Courier from Mar. 26 to Mar. 27, 2014