Delphi Community High School


Classes of 1870 - 2019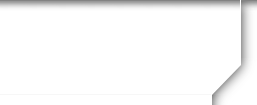 In Memory
Roger Campbell
Roger L. Campbell, 42, o Rt. 4, Delphi, principal of Hillcrest Elementary School and elementary coordinator of Delphi Community Schools since 1966, died at 11:30 a.m. Monday in St. Elizabeth Hospital.
He was hospitalized early Sunday morning with a heart condition.
Born April 11, 1932, in Minneapolis, Minn. he was the son of Adrain and Mildred Lyngdahl Campbell. He was married June 24, 1955, in Minneapolis to Ann Carlson.
He acquired his B.A. and M.A. degrees at the University of Minnesota.
Before moving to Delphi in 1966, he had been with the Minneapolis school system for several years where he was active in writing materials in economic education social studies and modern mathematics.
Mr. Campbell had been a director of First Federal Savings & Loan Association at Delphi since April 1972.
He was a member of St. Matthew's Lutheran Church at Delphi, Delphi Lions Club, Masonic Lodge No. 160 and Order of the Eastern Star, both at Minneapolis, and Scottish Rite and Murat Shrine, both of Indianapolis. He enjoyed sports, music and drama.
He was treasurer of Delphi Community School Corporation, a member of the National Association of Elementary School Principals, life member of N.E.A. and a member of A.S.C.D.
Surviving are his wife, who is a teacher in Camden School; two daughters, JoAnn and Lori, both at home; his mother, who lives in Minneapolis; three brothers, Allen of Minneapolis, Phillip of Alabama, and Robert of California, and a sister, Mrs. Elizabeth Johnson of Boston, Mass.
Funeral services will be Friday at 2 p.m. at Lloyd Funeral Home, with Pastor Paul Borg officiating. Interment will be in the Masonic Cemetery, Delphi. Friends may call at the funeral home Thursday from 2-4 and 7-9 p.m.
The family suggests that memorials be given in lieu of flowers.
Obituary notice taken from the Carroll County Comet, Wednesday, December 25, 1974