Delphi Community High School


Classes of 1870 - 2019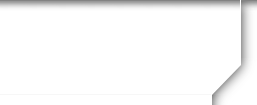 In Memory
Dorthy Scowden (McCormick) - Class Of 1937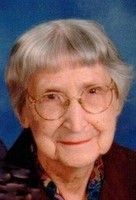 Dorothy McCormick, 96, of Delphi passed away at her home on November 30, 2015.

Dorothy was born on Oct. 24, 1919 in Americus to the late Noah and Bernice (Leffler) Scowden. She attended the Pittsburg Schools.

She married James H. McCormick on May 28, 1950 and he preceded her on Oct. 21, 1999.

Mrs. McCormick was a homemaker. She helped deliver Meals on Wheels and worked in the Church kitchen for Bible School and funeral dinners. She was a member of the Living Faith Church of the Brethren.

Dorothy enjoyed reading, playing cards, doing word search puzzles and traveling the United States.

She is survived by her daughter, Sharon McCormick of Delphi and brother, Robert Scowden of Monticello and sister, Katherine Rehwald of Boco Raton, FL.

Along with her husband and parents, Dorothy was preceded by sisters: Velma Davis, Helen Michael, June Gaumer, Irma Sprunger; brothers: Chester, Kenneth, Charles and Richard Scowden.

Visitation will be from 11:00 a.m. until the 1:00 p.m. funeral service at Davidson Funeral Home on Thursday, December 3, 2015. Pastor Jeff Tomson will officiate. Burial will be in I.O.O.F. Memorial Gardens, Pittsburg.

Memorial contributions in her memory may be made to the Living Faith Building Fund.

Published in the Journal & Courier on Dec. 2, 2015
Dorothy M. (Scowden) McCormick

Dorothy McCormick, 96, of Delphi passed away at her home on November 30, 2015.

Dorothy was born on Oct. 24, 1919 in Americus to the late Noah and Bernice (Leffler) Scowden. She attended the Pittsburg Schools.

She married James H. McCormick on May 28, 1950 and he preceded her on Oct. 21, 1999.

Mrs. McCormick was a homemaker. She helped deliver Meals on Wheels and worked in the Church kitchen for Bible School and funeral dinners. She was a member of the Living Faith Church of the Brethren.

Dorothy enjoyed reading, playing cards, doing word search puzzles and traveling the United States.

She is survived by her daughter, Sharon McCormick of Delphi and brother, Robert Scowden of Monticello and sister, Katherine Rehwald of Boco Raton, FL.

Along with her husband and parents, Dorothy was preceded by sisters: Velma Davis, Helen Michael, June Gaumer, Irma Sprunger; brothers: Chester, Kenneth, Charles and Richard Scowden.

Visitation will be from 11:00 a.m. until the 1:00 p.m. funeral service at Davidson Funeral Home on Thursday, December 3, 2015. Pastor Jeff Tomson will officiate. Burial will be in I.O.O.F. Memorial Gardens, Pittsburg.

Memorial contributions in her memory may be made to the Living Faith Building Fund.

www.davidsonfh.com
Funeral Home
Davidson Funeral Home
121 N Union Street
Delphi

,

IN

46923
(765) 564-2211
Published in the Journal & Courier on Dec. 2, 2015
- See more at: http://www.legacy.com/obituaries/jconline/obituary.aspx?n=dorothy-m-mccormick&pid=176729566&fhid=28976#sthash.RN1jDM2u.dpuf