Delphi Community High School


Classes of 1870 - 2019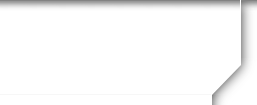 In Memory
Sherry Mears - Class Of 1943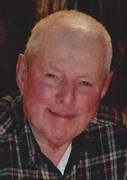 Sherry C. Mears passed away on Friday, October 14, 2016, at the age of 91. He was born on November 18, 1924, the oldest of six children born to Bert and Bertha Schnieb Mears. He graduated from Delphi High School in 1943. On November 7, 1947, he married Lois Martin, who preceded him in death on October 15, 2012.
Sherry is survived by six children: Dr. Martin Mears (Nancy), Brookston, Indiana; Amanda Stroop (Tim), St. Louis, Missouri; Lucinda Finkenbinder, Monticello; John Mears (Mary), Delphi; Melinda Mears (Jeff Darling), Indianapolis; and Miranda Kissick, Elora, Ontario. Also surviving are seven grandchildren: Alison Handschke (David), Benjamin Mears (Taylor), Hannah Mears, Tess Finkenbinder, Madison Finkenbinder, William Kissick and Claire Kissick.
He is also survived by a sister, Mary Helen Abbott (Arnold) of Delphi. Three brothers, Kenneth, Keith and Richard, and one sister, Elizabeth Downham, preceded him in death. Also surviving are many nieces and nephews and countless friends. Sherry served proudly on the Advisory Board for the Deer Creek Township Trustee for over 40 years. He was also a lifelong member of the Delphi United Methodist Church.
He began farming during his senior year in high school. In 1947, he rented the land on a farm he later purchased, and where he would reside for the next 69 years. He loved farming as a way of life and was especially grateful to be able to stay on his farm his entire life and raise his six children there. Nothing made him happier than sharing the fruits of his labor: his sweetcorn, sauerkraut and especially his tomatoes. He had a knack for befriending people of all ages and all walks of life, and numerous people considered him a friend.
Visitation will be on Thursday, October 20, 2016 at Abbott Funeral Home, Inc., Delphi, from 4 p.m. to 8 p.m., with services on Friday, October 21 at 10:00 a.m., Rev. Todd Ladd officiating, at Union Center (the former Delphi United Methodist Church), 118 N. Union St., Delphi. Burial at Morning Heights Cemetery, Delphi. Memorial Contributions may be made to the Delphi Preservation Society, the Wabash & Erie Canal Association or a charity of your choice, envelopes available at the funeral home. www.abbottfuneralhome.com