Delphi Community High School


Classes of 1870 - 2019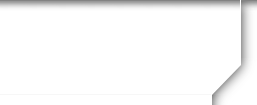 In Memory
Joyce Sanderson
On January 23, 2018 Joyce Sanderson passed away at Hope Hospice House in Cape Coral, Florida.
Joyce was born on March 11, 1937 to parents Evelyn and Walter Sprinkle of Camden, Indiana.
Joyce graduated from Camden High School in 1955 and Ball State Teachers College in 1959. She taught elementary school for twenty years in the Delphi Community School System.

Joyce married her Camden High School sweetheart, Dean T. Sanderson on June 13, 1959. They were married 37 years and resided in Camden before enjoying retirement in North Fort Myers, FL. Joyce spent the last 20 years in Florida where she enjoyed playing golf, dancing, and performing with her extended family at Six Lakes Country Club.
Joyce and Dean are survived by their three children; son Brad Sanderson of Las Vegas, NV and daughters Dee Dooley of Chesapeake, VA and Lisa Denham, of Winter Haven, FL.
Also surviving are Joyce's sisters Shirley Schock of Camden and Jean Harris of Walton; sister's in law Betty Mills of Flora and Nancy Williams of Kokomo; Son in law Jeff Dooley of Chesapeake, VA; grandchildren Phillip Sanderson of Las Vegas, NV, Tori Sanderson of Denver, Colorado, and Jamie Dooley of Chesapeake, VA.
Joyce was preceded in death by husband Dean T. Sanderson, son in law John Denham, brothers in law Robert Schock and Rex Harris.
Visitation at 10 am Saturday March 10th at St Peters Lutheran Church, with service at 11am with Pastor Marissa Harrison officiating burial in the Camden Cemetery. Cree Funeral Home is assisting the family with arrangements.
In lieu of flowers, donations may be made to St. Peter's Lutheran Church 232 W Cumberland St., Camden, Indiana 46917