Delphi Community High School


Classes of 1870 - 2021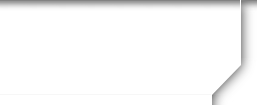 James W. Carrier
Profile Updated:
January 31, 2019
| | |
| --- | --- |
| Residing In: | phenix city, AL USA |
| | |
| --- | --- |
| Spouse/Partner: | josie m. carrier |
| | |
| --- | --- |
| Occupation: | retired-letter carrier |
Children:
patricia j. carrier-neeley born 1958
diane-pottinger-ward born 1948
paul e. pottinger born 1951 More…last 2 were step children
7 grand children and 5 great grand children --she's the baby in arms on the right of the marriage picture
one great grand daughter graduates high school this year.
| | |
| --- | --- |
| Military Service: | U.S.ARMY |
Comments:
p.s.I've been married 54 years. Carried mail for 33 years. Been doing taxes for 44 years. Served in army 2 years(53-55)Been living in alabama since 1955.Go back to delphi almost every year for old settlers. We are supposed to have a 1951 class reunion next year 2010.I hope to view the profiles of my former class mates.If any of my class mates have e-mail addresses, please send them to me at eeknay7533@yahoo.com I'm old as moon dust but i'm still very active lol. I hope to hear from all my class mates. take care and god bless. jim carrierp.s.I spent the first 8 years of my education at St. joseph School. In my class was Helen Clifford, Barbara Shepard,Jim McGreevey, and Marice Woods. I think Jim Mcgreevey and I are the only ones still alive. Now I live in a nursing home called Wellstar Paulding Nursing and Rehab...600 .w Memorial Dr. Dallas Ga 30132..
Some of you might not remember me. I was alot quieter in school. Very small and didn't weigh much. I worked at the Bowling Alley 5 night a week all through the last 2 years of high school. Only time for home work was in home room. Not like it is now. I never thought about quiting school.I guess my angel was taking care of me. Jim Harker broke my front teeth when i was in the 10th grade. We were kind of poor and couldn't get them fixed. The army fixed them for me. I was very backward when it came to girls. I met and married a queen when i was in the army.
I missed alot in high schoo l butI think God has guided my life. I alway look forward to coming back to delphi and recovering all the memories of my life there. 2 things i really miss-the old high school and the old iron bridge on hamilton street.I lived in the bottoms all through high school. Fighting the leevee every winter when the wabash would back up the ice on deer creek.I've been out there at midnight filling sand bags filling the holes the animals made in the leevee.
I hope(as time goes by) all dhs grads will up-date their profiles. I am now living in Dallas Ga. in a Nursing Home near my daughter Patti....My address is Paulding Co Nursing and Rehab....600 W. Memorial Dr. Dallas Ga 30132 room 225...My email address is james.carrier1933@yahoo.com... I am also on Face Book now...I would love for everyone to look me up and send me a friend request...Please.....Just enter my full name...James William Carrier....I have a recent photo...I am wearing a blue shirt in it....And you can see my information....I worked at the Phenix City Post Office..I should be easy to spot.....Thank you.....