Delphi Community High School


Classes of 1870 - 2022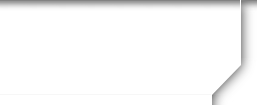 Leveda Smith
Profile Updated:
July 5, 2011
| | |
| --- | --- |
| Residing In: | Logansport, IN USA |
Comments:
After high school, I spent 20 years as a print and broadcast journalist in Ohio and Indiana. Three years as State Editor of the Logansport Pharos-Tribune ended in June 1974 when I became City Editor of the Monticello Daily Herald-Journal. I had a front-row seat for the reconstruction of Monticello after the April 3, 1974, tornado, which did $100 million dollars worth of damage to that town of 5,000 people. Thirty-five years later, it's hard to see the effects of the twister unless you know where to look, but those months and years after the storm remain vivid in my memory -- the smell of brick dust, the sound of chain saws, the pieces of houses threaded through the limbs of the few remaining trees like ribbons through a little girl's braids.

My years at the Monticello newspaper were very satisfying, professionally. My coverage of community news was recognized by awards from United Press International and the Hoosier State Press Association, as well as friendships which continue today.

In 1979, I launched a free-lance career as writer, editor, and publisher of special-interest magazines and newspapers, including The Hoosier Camper, a guide to campgrounds throughout the state, and Results, a weekly newspaper for White and Carroll Counties. At the same time, I spent several years as a reporter for the Monticello radio station, covering civic and special events for listeners across northcentral Indiana. That lead to freelance assignments from UPI and National Public Radio. My aunt in Texas heard my NPR report on the Ford Pinto trial in Winamac and called to crow!

Various factors led to my move in 1986 to Colorado, where my life-long love of animals morphed into a 20-year career in animal welfare. I helped organize and eventually became Executive Director of Animal Orphanage, a small non-profit organization dedicated to the rescue and rehabilitation of abused and abandoned animals.

Living in Denver was a real culture shock after a lifetime in small-town Indiana, but I loved it. The weather is a lot better than Monday night football might lead you to believe -- Denver has more days of sunshine than Miami! I made my decision to stay awhile the first month I was there. It was January, with a blizzard raging in the Midwest, and Denver had a 70-degree day. People were playing golf and driving with their convertible tops down!

My years in Denver were very satisfying. Animal Orphanage saved the lives of thousands of companion animals, and I met some amazing people who continue to enrich my life with their care and support. I also became involved with the Colorado Federation of Animal Welfare Agencies -- first as a representative of AO, then as a member of their Board of Directors, and ultmately as Administrative Assistant and editor of their newsletter.

Unfortunately, my health began to deteriorate in 2005 as the cost of living in Denver continued to rise. In 2006, I sold my little brick Victorian house and returned to Indiana, where I bought a little pink house in Logansport. It continues to be a work-in-progress, but I know it will meet all of my expectations eventually.

My writing career continues to be a challenge. I've finished the first of a series of mysteries based in the animal welfare system, using my experiences in Colorado as the background for them. I working on books two and three as I search for a literary agent.

Mobility issues keep me at home most of the time, which is fine with me. I enjoy the companionship of three small dogs and four cats, whose antics always are entertaining. When I'm not reading or writing, I'm crocheting as I watch television. After so many years in two emotionally draining occupations, I like the peace and quiet of my new life. I also like this opportunity to re-connect with family and friends with whom I lost touch while I was in Colorado.

What do I see in my future? Finding a literary agent, seeing my books in print, continuing to write, enjoying my life................
School Story:
I spent three semesters at IU in Bloomington, but my itch to get started on my career in journalism got too sharp to ignore. I left school in January 1967 to accept a job in Coshocton, Ohio, from which I later moved to Dover, Ohio.

1969 found me back in Indiana, working and going to school at Purdue. (Makes the Old Oaken Bucket games VERY interesting!) I couldn't stay away from journalism very long, though, so I took at job at the Logansport newspaper as State Editor.

That was it for formal education, but my education didn't end there. In 1979, I was one of 15 print and broadcast journalists from throughout the US (including one reporter from Puerto Rico!) chosen to particiate in a National Endowment for the Humanities Summer Seminar for Journalists at the Edward R. Murrow School of Diplomacy at Tufts University, Boston. I was the token small-town journalist in a classroom with reporters from the St. Louis Post-Dispatch, the Boston Globe, the New York Times and PBS television stations in Chicago and San Francisco. It was an experience I always will treasure.

When I moved to Colorado, however, my career change into animal welfare opened opportunities for classes sponsored by American Humane Association and the Humane Society of the United States, along with cruelty investigation courses at Denver-area community colleges and seminars offered by the Colorado Federation of Animal Welfare Agencies and the Colorado Assocation of Animal Control Officers.