Delphi Community High School


Classes of 1870 - 2021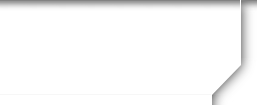 In Memory
Mary Jean Hildebrandt (Odano) - Class Of 1942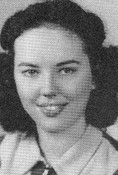 Delphi, IN - March 20, 1924 - October 27, 2017

Mary Jean Odano lived a long and rich life, filled with travel and adventure. She was the oldest of seven children born to Clara Faye Weaver and Martin Earl Hildebrandt in Delphi, Indiana. After graduating from high school, she left Delphi to attend college in Chicago. It was there that Mary Jean met Toshio Odano, her husband of 70 years. Her first big adventure was joining Tosh in Japan after the end of WWII. When Tosh completed his tour as part of the occupation forces, they returned to Indiana, but soon decided to move to Los Angeles where they would raise their four children. Mary Jean loved the Southern California climate, and began growing all kinds of plants and fruit trees. She loved being able to grow plants that she considered peculiar and exotic.

Mary Jean began exploring the canyons and valleys of the surrounding Southern California mountain ranges. She delighted in taking her children, her friends and their children along to hunt for fossils, butterflies, and other creatures. Always curious, one day she took some of her fossil finds to the Los Angeles County Natural History Museum. It was there that she discovered her true calling and began a storied and distinguished career in paleontology. She volunteered at the museum laboratory, and was quickly hired as a preparator. Mary Jean worked there for many years as well as at the George C. Page Museum, La Brea Tar Pits.

Well into her career at the museum, Mary Jean and Tosh started their own business making replications of fossil dinosaurs, as well as rare and endangered animals. Mary Jean quickly became sought after throughout the world for the quality and uniqueness of her reproductions. The business grew and she eventually hired several people to help her in the shop. Two of these people, Cristina and Martin, became part of the family. Mary Jean retired from the museum to devote all of her endless energy to the business, which she named Valley Anatomical Preparations. She traveled the world, visiting six of the seven continents, often engaging with other paleontologists, naturalists, and artists, many of who became lifelong friends. Mary Jean and Tosh retired in 2012, although their passion for travel and learning never faded.

Mary Jean was an ardent supporter of human rights and equality. She welcomed people of all ethnicities, faiths, and color. She volunteered with the League of Women Voters, assisted at polling sites, and helped AIDS patients at a local hospital. Mary Jean lived for political discussions and always stood for those who were underprivileged, denied access, socio-economically disadvantaged, or discriminated against.

Mary Jean was a woman with a keen intellect, great curiosity, and tremendous heart. She was a generous person, always willing to share her home, time, heart, and opinions, all the while there to help those in need and still finding the time to pursue her passions. She was an inspiration and role model for many, including her five grandchildren, and one great-grandchild.

Mary Jean leaves her children, Dale, Steven (Nomi), Allyn, and Jan, her grandchildren, Tyler Haywood, Alfonso Carreon, Jacob Stapp, and Julia Odano, her great-grandchild, Natalie Haywood, her brother, Joe (Deloris) Hildebrandt, her beloved nieces, Ellen Rhine Hostetler and Peg Hildebrandt Minnicus, sisters-in-law, Jean (Charles) and Phyllis (Frank) Hildebrand, many nieces, nephews, and her extended family, Martin and Cristina and their families. Preceding her in death were her husband Toshio Odano, grandson Evan Carreon, brothers Charles and Frank, and sisters Ruth (John) Rhine, Mildred (Paul) Daniels, and Joan (Dean) Echler.

As she lived, she died surrounded by her children, family, and friends, enjoying all who came to visit, and eating ice cream and chocolate to the very last.

She will be missed.

A celebration of Mary Jean's life is planned for summer 2018 in Delphi, Indiana.
Published in the Journal & Courier on Dec. 13, 2017