Delphi Community High School


Classes of 1870 - 2021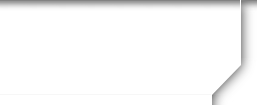 In Memory
Eran H. Julien - Class Of 1942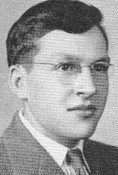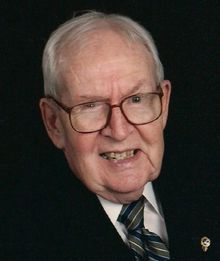 Eran H Julien died July 23, 2011. Eran was born February 13, 1924 in Delphi, Indiana. He was the son of Floyd James Julien and Bertha Rae Hornbeck Julien.
He attended Delphi schools and graduated from Delphi High School in 1942. He was a track star in high school.
Eran enlisted in the Army immediately after graduating from high school. He trained in Fort Campbell, Kentucky, and served as a radio operator serving with 71st Armored Field Artillery Battalion of the 5th Armored Division. The 5th Armored Division landed at Utah Beach after the initial Allied invasion in Normandy and pushed on into France. He fought at St. Lo and his division liberated LeMans, France, from German forces. Eran was part of the Allied forces that liberated Paris. Eran participated in the liberation of Luxembourg and had the honor of meeting the Grand Duke when he and his wife, Margaret, returned for the 45th anniversary of the liberation. He was part of the 5th Armored's hard fighting in the Hurtgen Forest. The 5th Armored was the first American division to set foot on German soil during the war and met the eastward moving Russian forces at the Elbe River. His division continued on to Aachen, Germany, before he was sent home after V-E day and the end of conflict in the European theater. He was discharged from the Army in 1945. Eran attended and graduated from Indiana University in Bloomington.
He was employed by Aetna Life and Casualty Co. in Indianapolis and in Pittsburgh, PA from 1951 to 1989. Because of a loss of vision due to eye disease, he was on long-term disability starting in 1979 until he retired from Aetna.
Because of his unique understanding of visual disabilities, he began what became his second career as a volunteer, teaching Braille, at the Bosma Rehabilitation Center for the Blind and Visually Impaired in Indianapolis for 27 years. Eran also served as a volunteer at the Indiana Insurance Commission for 13 years. He served on the Indiana Rehabilitation Commission under Gov. Robert Orr. In 1980, Eran had the honor of being named as a Sagamore of the Wabash by Gov. Otis Bowen.
He was member of the Zionsville United Methodist Church and the Zionsville Lions Club, where he served a term as president for one year. He served as a Leader Dog for the Blind trustee for 3 years, raising two Leader dog puppies for the organization. He deeply loved Hank, his own leader dog for 14 years. He also received the W.P. Woods award, the highest honor that the state Lions Club chapters can award.
Eran was a member of Delta Upsilon fraternity at Indiana University. As part of his many veteran activities, he belonged to the 5th Armored Division Association, Post 75 American Legion, Delphi, Indiana, and Post 910 Veterans of Foreign Wars, Lebanon, Indiana.
Eran was married for 63 years to Margaret Anna Ramey Julien, also from Delphi, Indiana. He had known Margaret from elementary school in Delphi. Over the years, they enjoyed many journeys and adventures together, traveling around the United States and Europe. They particularly loved Ireland, France and Holland.
Eran is survived by his wife, Margaret, his daughter, Susan Julien of Burbank, California and her husband, Christopher Boyce and grandchildren, Esme Boyce and Cody Boyce of New York City, his son, James Julien of Asheville, North Carolina, and his wife, Jocelyn Reese and grandchildren, Jamaica Reese-Julien and Jayhawk Reese-Julien. Eran was preceded in death by his sister, Shirley Banker of Walnut Creek, California.
Visitation will be at Zionsville United Methodist Church from 4 to 8 pm on Thursday, July 28. Services will be held Friday at 11 am, with calling one hour prior to the service. Burial will follow at Delphi Masonic Cemetery at 2:30 pm.
In lieu of flowers the family has asked that any contributions be made to Leader Dog for the Blind, 1039 S. Rochester Rd., Rochester Hills, MI 48307-3115.
You are invited to go to the Guest Book page to pass along your personal message or tell a story.