Delphi Community High School


Classes of 1870 - 2023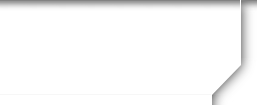 In Memory
Bob Mills - Class Of 1948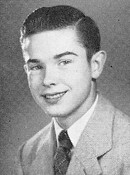 Robert Dale Mills, 87, of Delphi, passed away on Friday, November 24, 2017 at his residence in Delphi.
He was born on March 23, 1930 in Lafayette to the late Hubert "Dean" and Ruth Leone (Jones) Mills. On November 23, 1950 he married Dorothy Newell at the University Presbyterian Church in West Lafayette and she survives.
He was a 1948 graduate of Delphi High School and received an Associate Degree in Horology from West Coast University in Burbank, CA. Bob worked at Spicer-Gierke Jewelry store in West Lafayette until he was drafted into the Army in 1951 and was sent to Clerk Typist School at Camp Breckinridge and then to Stenographer's school at Fort Benjamin Harrison in Indianapolis. On completion of this training, he was sent to Germany for a year's tour of duty. In 1953, he began farming and continued for forty years until his retirement in 1993.
Bob served on the Carroll County REMC Board of Directors as President, Board of Indiana Statewide REMC, and he served as President on the Camp Tecumseh Board of Directors. He was named a Prairie Farmer Master Farmer in 1994. He was a regular speaker in John Kadelec's Ag. Econ. classes at Purdue University. He was a member of Junto Club in Delphi for 54 years. Bob was a former member and Elder of First Presbyterian Church in Delphi, a former member of Covenant Presbyterian Church in West Lafayette, and a current member and former Elder of First Presbyterian Church in Monticello.
He is also survived by four children, Debbie (Tom) Barker of Lafayette, Marsha (Ed) Oilar of Monticello, Lois (John) Anderson of Columbus, Mark (Michelle) Mills of Delphi; and foster daughter, Clara (David) Molden of Seabring, FL; nine grandchildren, Sarah Barker (Nathan) Whybrew, John (Melissa) Barker, Joe (Tiffany) Oilar, Jeff Oilar, Hannah Anderson, Sam Anderson, Lauren Mills (Joe) Wright, Blaine (Janelle) Mills, Evan (Lauren) Mills and 14 great grandchildren.
He was preceded in death by a brother, Thomas Dean Mills.
Visitation will be from 2:00 pm until 7:00 pm on Wednesday, November 29, 2017 at the First Presbyterian Church in Monticello.
Visitation will also be Thursday, November 30, 2017 from 9:30 am until the time of services at 11:00 am at the church with Pastors Brandon Eddy, Lyle Ewing and Nathan Whybrew officiating.
Private interment will follow at a later date.
Memorial contributions may be given to the First Presbyterian Church of Monticello or Camp Tecumseh. Envelopes will be available at the church.
Online condolences may be extended at www.springerfuneralhome.com