Delphi Community High School


Classes of 1870 - 2021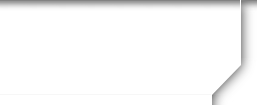 In Memory
Lilly Lyons (Robbins) - Class Of 1876
Mrs. George Robbins, 75, one of our most beloved and highly respected citizens and one of our early settlers, died Saturday morning at the home of her daughter, Mrs. Earl Page, of infirmities of old age.
Lillie Robbins was born July 20, 1857, on the farm now known as the L.S. Boyd farm. She was the daughter of John and Sarah Ann Lyon. She was married to George Robbins on March 2, 1882. To this union five children were born: Frank, who died in infancy; Mabel Page; Carrie Million; Bessie, who died in 1918; and Arthur Robbins.
There were six brothers and sisters, three dying in infancy; Isabelle Noland and Josephine Boyd, both deceased, and Frank Lyon, who is now living. One grandson, Robert Robbins, still survives.
Mrs. Robbins was a charter member of the Christian church, having allied herself with the faith before the church was fully established in this city. She was a graduate of the class of 1876 of the city schools.
She was a true Christian woman, a kind and loving mother, unselfishly devoted and loyal to all her loved ones. Until the death of her husband, about a year ago, she spent her entire married life on the Robbins farm, east of the city.
Funeral services were held Monday afternoon at the Delphi Christian church. Rev. William Grant Smith who officiated was assisted by Rev. L. E. Knox. Pall bearers were Harry Roach, Forrest Orr, Lee and Dale Maxwell, Victor Porter and Harold Patton. Tribute bearers were Mrs. Forrest Orr, Mrs. Victor Porter, Mrs. Dale Maxwell, Ms. Lee Maxwell, Mrs. Moore Maxwell, Mrs. Lloyd Shaffer, Mrs. Mayme Sharp and Miss Naomi Johnson.
Obituary notice taken from The Delphi Journal, Thursday, May 4, 1933